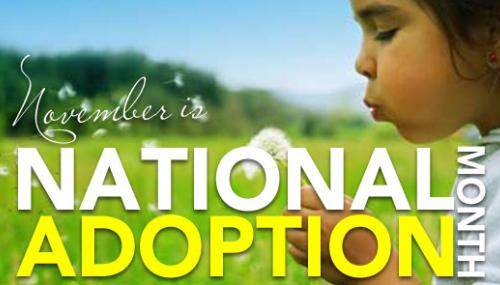 I first made our Adoption Announcement a couple months ago. For a long time nothing was submitted or official; so it still felt unreal. Like we knew it would happen, but at some abstract point in time. However, since sharing, it has been a huge blessing to receive so much love, support, kind words, questions, and encouragement from real life friends and reader friends alike. Documenting this process and putting it out there for the world to read makes it all the more real and our conviction all the more sound.
I was made aware that I should recap our process to this point, when a new reader wrote in and wasn't sure of the details of our journey. For details, the Adoption Page should be the hub of all things Adoption (I'll try to be timely). There, you can read about our Home Studies, some of our FAQs, our Waiting Questionnaires, etc.
With that said, I've shared many of our specifics, but not nearly enough about WHY we are adopting. As November is National Adoption Month, what better, more poignant opportunity do I have to share a little more about our Heart for Adoption? I decided to write a series because this is far too large and powerful a topic to tuck it neatly into a few paragraphs and move on (which is exactly why it hadn't been written yet).Throughout the month (in addition to other posts), I'm honored to share our heart for adoption, the reality of this 'charitable' act, and different aspects of the overarching adoption condition.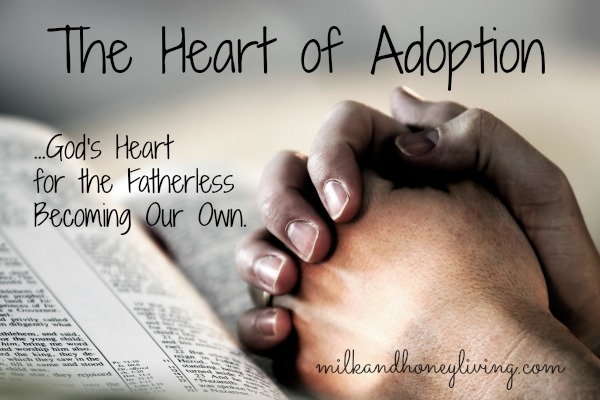 The Heart of Adoption…God's Heart for the Fatherless Becoming our Own:
Adoption Isn't Charity, It's War!
We're Adopting! You Should, Too!
5 Ways to Engage in the Heart of Adoption
I would love to hear your thoughts along the way. I value your opinions and love answering any questions you have. Thank you so much for reading and making your presence known!
~ Becca
The following two tabs change content below.
I hope you enjoyed reading Milk & Honey Living! I always appreciate your comments and love to connect with readers. If you don't want to miss a post, be sure to subscribe via email or rss feed; or follow me on Facebook, Twitter, and Pinterest!