October has come and gone; and I have to say…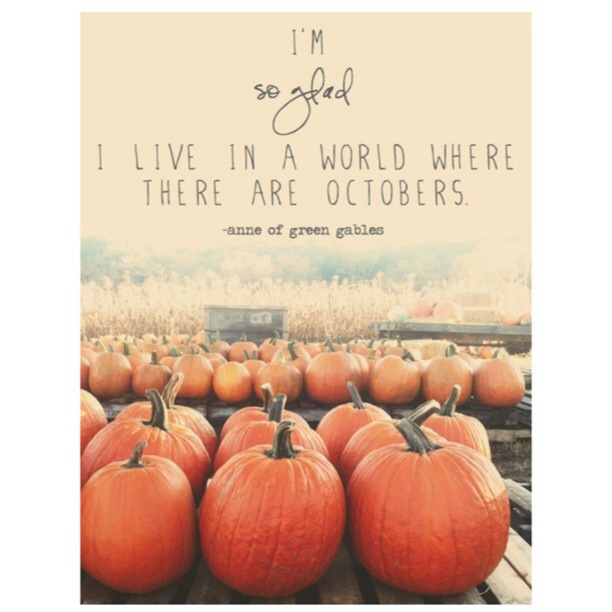 It might be my favorite month! It is just so beautiful, crisp, hearty, and fun! We've fully transitioned into comfort meals, like our new favorite 3-year old approved Coconut Curry Chicken; and experimented with a few more dairy-free recipes, which can prove to be a home-run or a (serious) swing-and-a-miss. I had an unusual amount of time away with the girls, first at the Women of Faith Conference and for Laura's Surprise 40th Birthday Getaway; then, last weekend, Max has his very first, special sleepover with Nana (without Cal and for no other reason than just to spend the time together…He loved EVERY second of it)! I drove him to meet her half-way and was happy to sneak in a little lunch and shopping with one of my best friends and favorite people on the planet :) That is refreshing!
We (finally) celebrated Calvin's Dedication!
Andy and I attended the Teen Challenge Fundraising Banquet with family and it was a huge success. They were able to raise a large amount of funds for this organization that does indescribable, life-changing work. They do not just focus on overcoming addiction, but rather healing the whole person! We were honored to be there.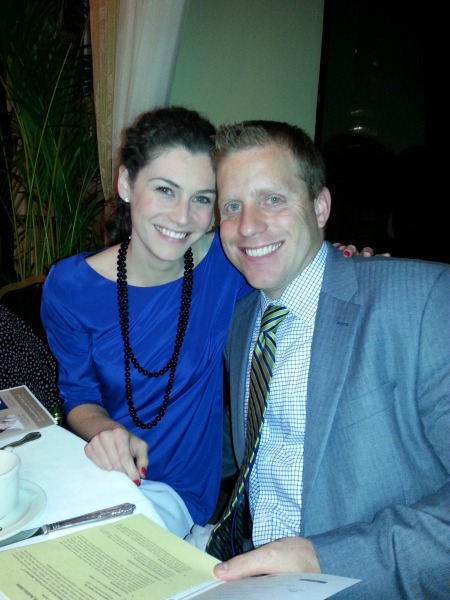 That next day, Andy had to study for a test and get lots of other work done, so he went home and the boys and I got spend the day with Grandma, Grandpa, and Uncle Seth…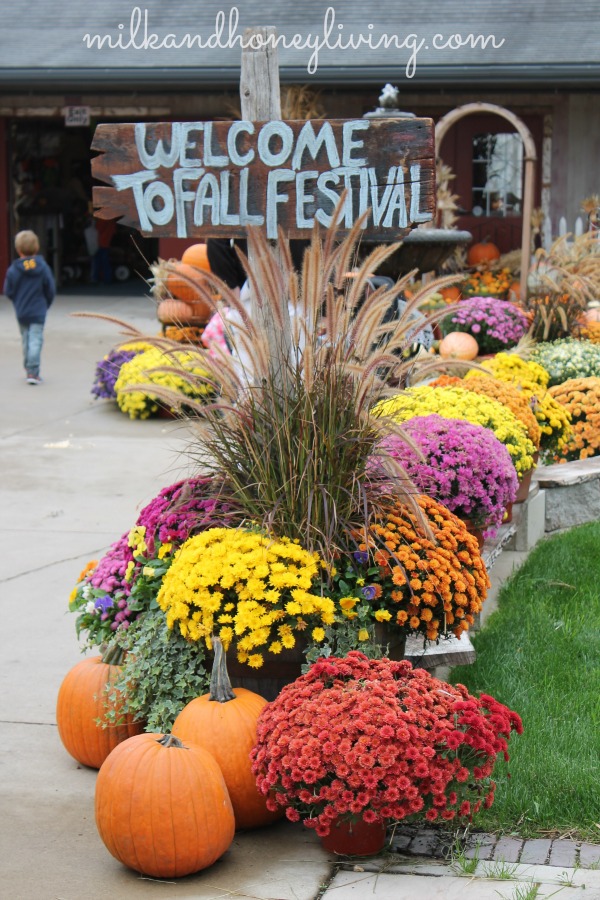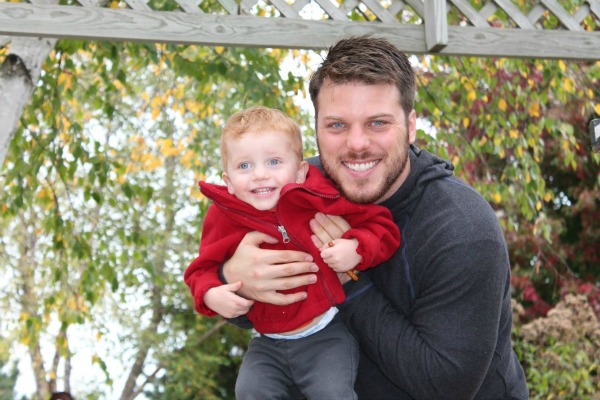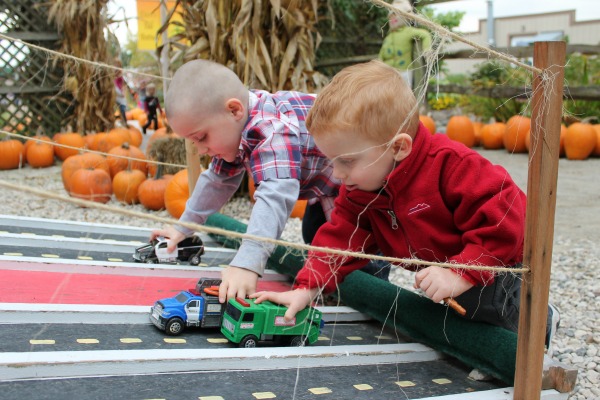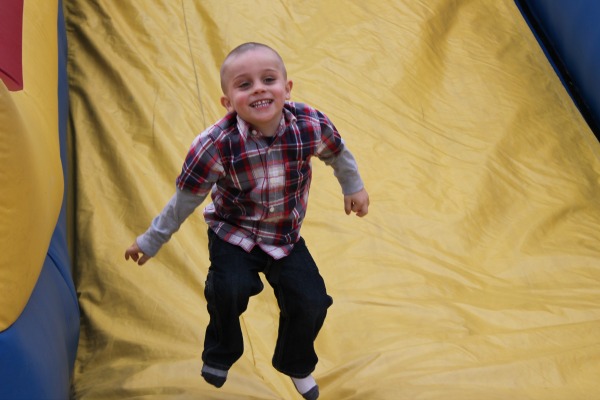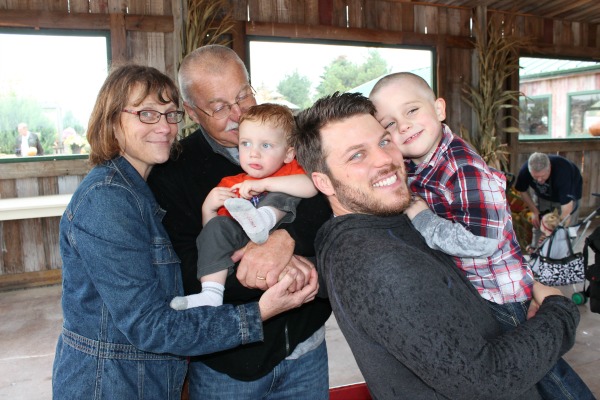 Max's facial expressions and hand gestures when he is explaining things are hilarious – dramatic and serious – I have no idea where he gets that from?!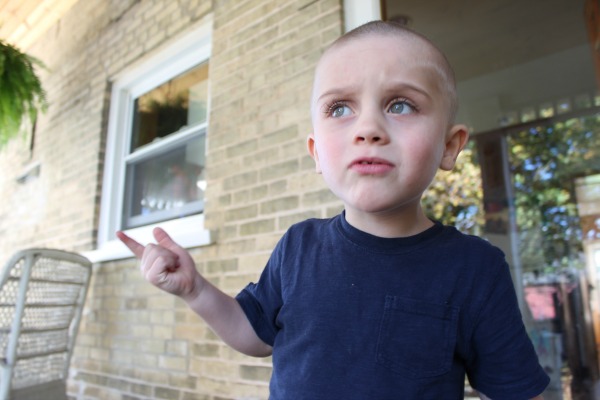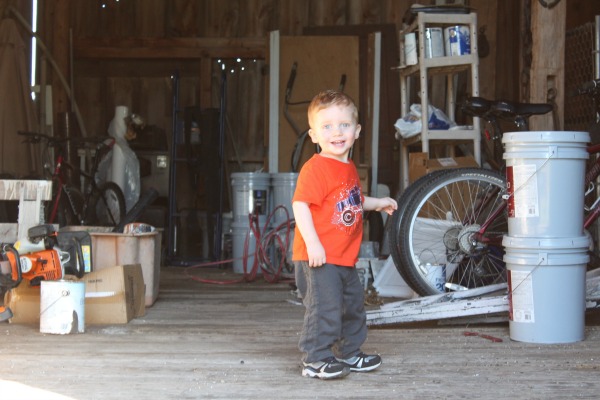 Apple Picking has to be one of my favorite events of the year, every year! Granted this year, it was a lovely morning…after church we made our way to the apple farm for apple cider brats (with apple onion relish – oh my goodness!), apple picking and an apple doughnut…and what happened the moment we pulled in? It rained. So instead we did some apple picking out of their bins, ate inside, and climbed on the pumpkin trailer once the sky cleared. It was still just as wonderful.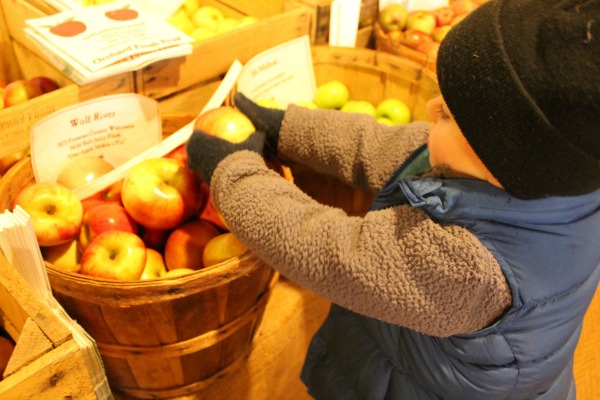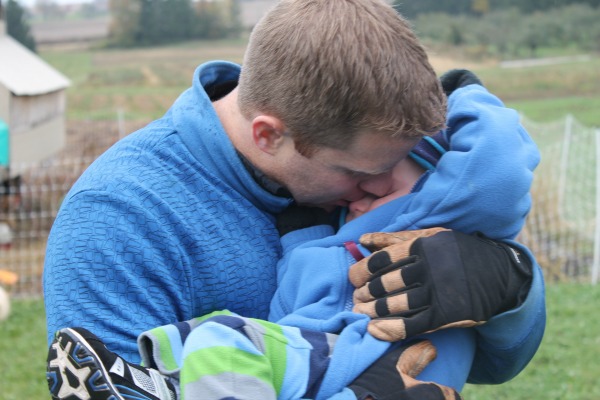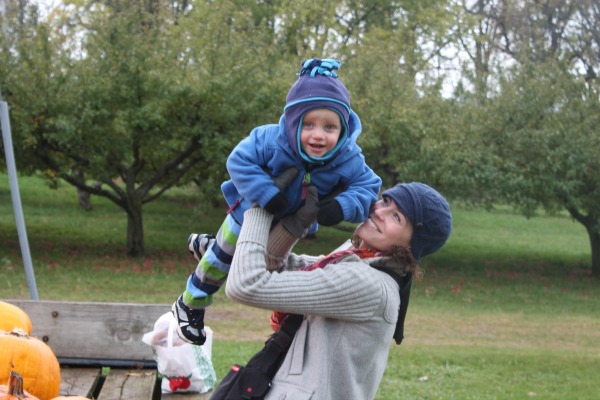 Believe it or not, I try desperately to get Max to stand still, look straight, hold on, come here, wait, stop, ahhhh…..for a couple pictures together, but it rarely happens. Max was having so much fun scaling the side of the trailer and hoping over pumpkins, but whatever was happening here cracked me up :)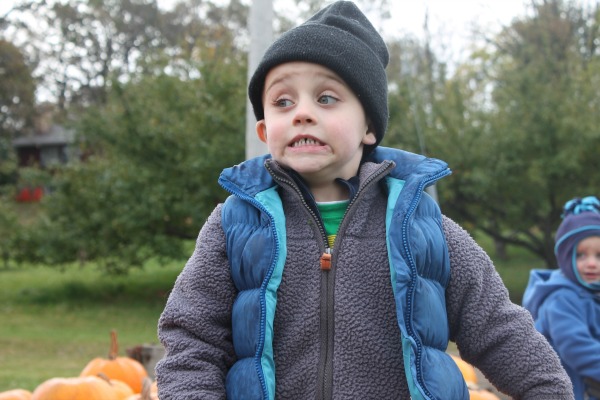 Calvin & Hobbs post-nap!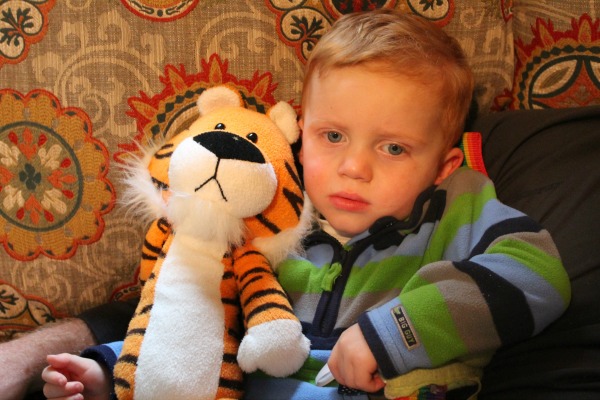 After the apple farm, I spent all of nap time cooking and cleaning; it was one of those days (and weekends, really) that was perfectly balanced with special family time and getting a couple things done – but all good things – when even the work is a joy to complete. The day ended looking like this…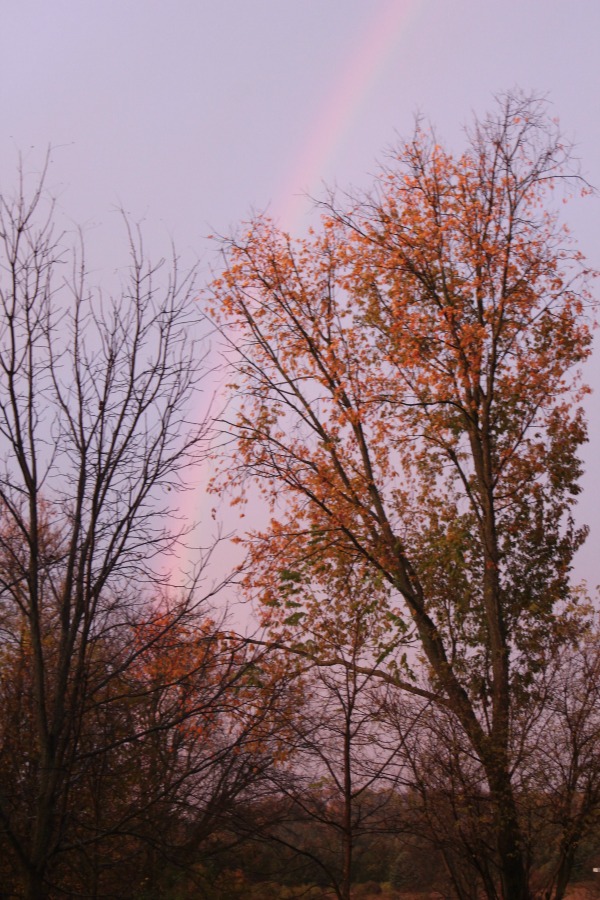 Other nights were just as beautiful, last Friday night we had a bonfire. Sitting outside in the cold; warm by the fire. The fun part was we've been reading out of Robert Louis Stevenson's A Child's Garden of Verses and had come across the poem, Autumn Fires:
In the other gardens
And all up the vale,
From the autumn bonfires
See the smoke trail!
Pleasant Summer over
And all the summer flowers,
The red fire blazes,
The grey smoke towers.
Sing a song of seasons!
Something bright in all!
Flowers in the summer!
Fires in the fall!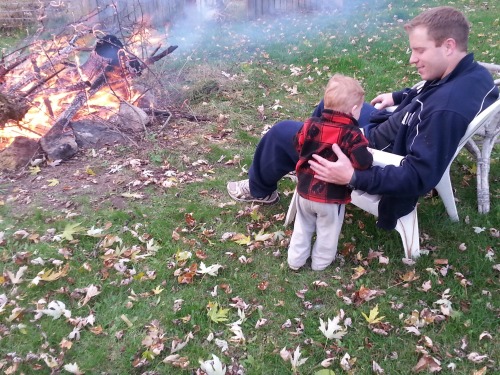 I wrapped-up my Change 3 Challenge from last month, and I am really, REALLY excited about a new series I'll be starting tomorrow. Stay tuned, because I'm so glad I live in a world where there are Novembers, too!
~ Becca
The following two tabs change content below.
I hope you enjoyed reading Milk & Honey Living! I always appreciate your comments and love to connect with readers. If you don't want to miss a post, be sure to subscribe via email or rss feed; or follow me on Facebook, Twitter, and Pinterest!