This past weekend I had the privilege of celebrating one of my dearest friend's SURPRISE Birthday Girl's Getaway! Planning has been in the works for weeks and she was in the dark!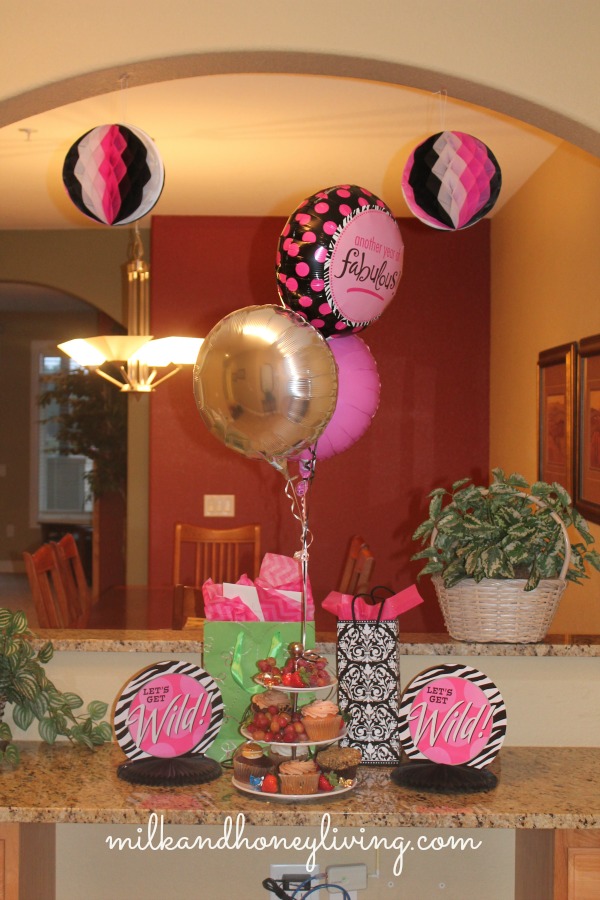 Her husband really pulled one over on her! She had a massage on Thursday night and when the massage was done, her massage therapist handed her a little gift bag "that your husband dropped off…" It included a fantastic card saying, "there is someone waiting for her in the lobby, she's off for a girl's weekend, everyone else knows and they will be just fine at home until she returns." What was in the bag…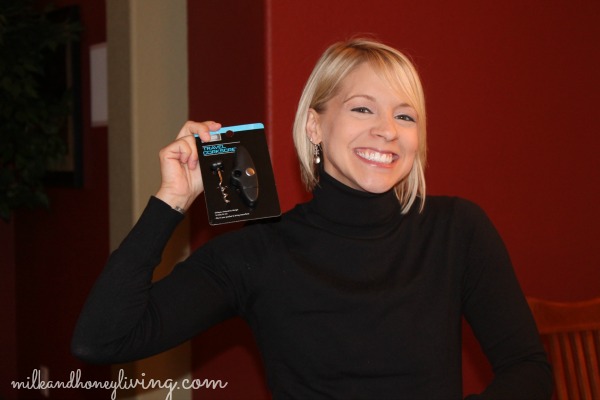 A wine opener! Which came in handy, because we were all set up…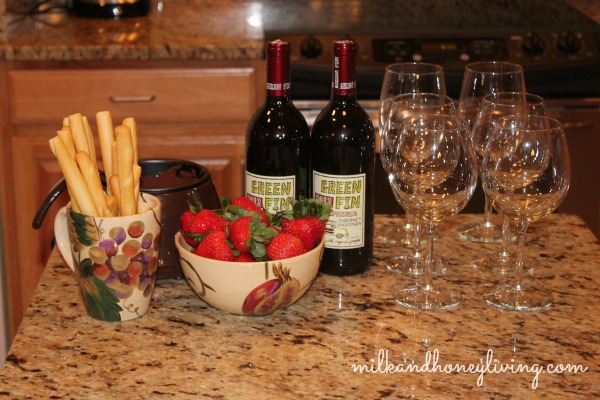 …and ironically, the gifted wine opener came in handy because the only one in the room was broken and resulted in a hilarious and valiant effort that looked a little something like this…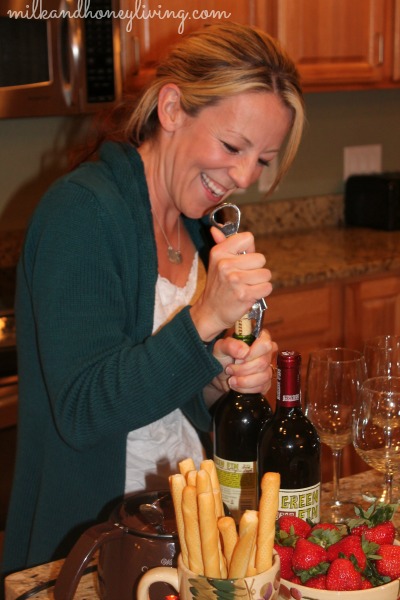 The weekend in a nutshell…amazing FOOD and girl talk!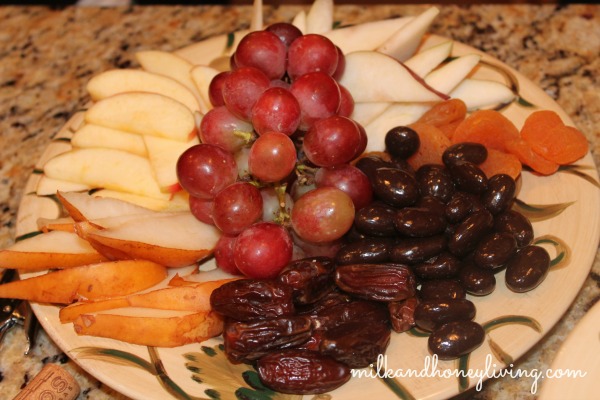 This was the view when we woke up, so we crowded onto the king-sized bed, drank our coffee and ate a light breakfast until our mid-morning spa appointments (I know, right?! So spoiled and so blessed this weekend) – In effort to not lose friends, I'll omit the pajama-clad, pre-shower photos :)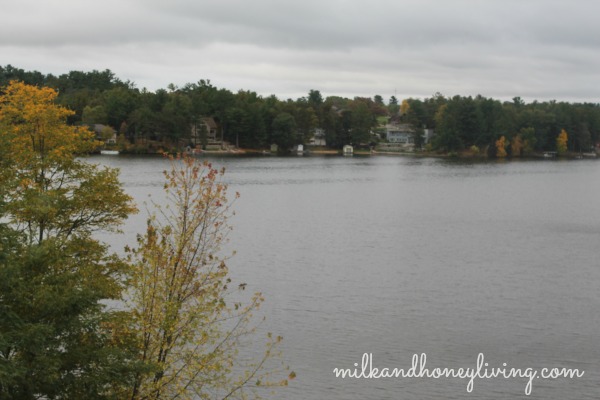 After the spa? You guessed it, lunch and chatting before a relaxing afternoon of showers, naps, and reading!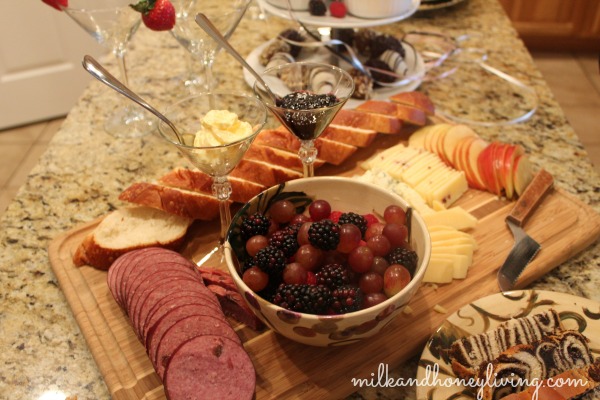 Afternoon Starbucks run before outlet mall shopping!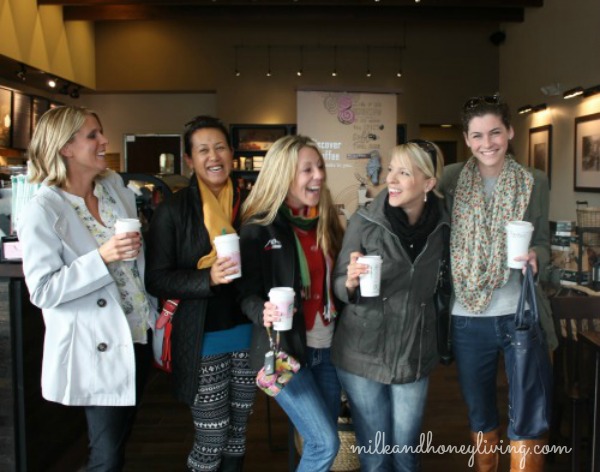 Dinner out with the birthday girl!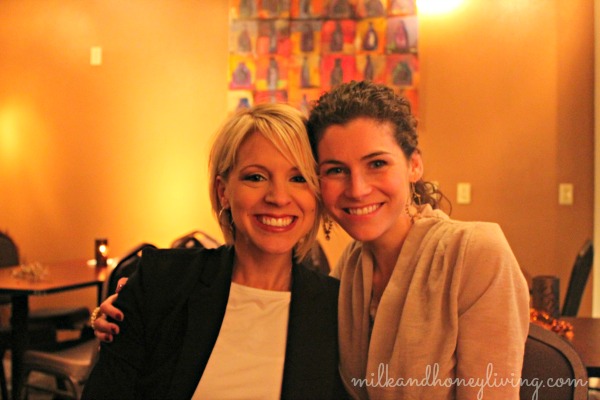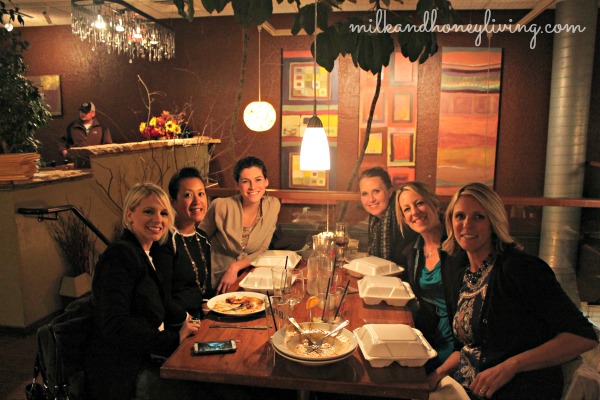 It was such a gorgeous weekend with these gorgeous ladies (inside and out); it was refreshing and our time was blessed with great conversation and a lot of laughing! I hope Laura had a spectacular 40th birthday surprise!
As for Change 3 Challenge: Week 3 Update – I'll be brief…
Earn the Couch – I actually got a ton done each night last week because I knew I was leaving for a couple of days. However, while we were away, I asked everyone else if they are ever able to get out of the house without seemingly leaving a hurricane in their wake?! Goodness, every time I feel like "this time I'll be ready with plenty of time," and every time it is a race to the finish? Although, I have to brag on my hubby who is amazingly capable of holding down the fort (better than me), cooking and cleaning! I am a blessed woman to have this man!
Reading 30 Minutes before Bed – Not every night because I was away under extenuating circumstances and obviously came back more exhausted than when I left…what?Did we expect to sleep…6 women together and no kids?! We didn't go to bed before 1am either night and all woke up before 7…haha! Actually, I fell asleep putting Max down for his nap yesterday and today :) But I did start a good book this afternoon.
God before Media – YES! Every day I spent time with God and while I was away, even though I checked media on my phone before I spent time with God, I grabbed time in the word in the morning and afternoon (which I think helped in coming back refreshed despite the lack of sleep).
This past weekend, was amazing…it had the perfect combination of time away to refresh (we left Thursday night and got back Saturday morning, which was awesome because then we still had the whole weekend), time with my family, naps, apple farm, cooking, and relaxing!
It is so sweet to start off the week feeling filled up and ready to pour out; God bless your week!
~ Becca
What are your best tips on planning for your personal time away from the house? What do you prepare for your family?
The following two tabs change content below.
I hope you enjoyed reading Milk & Honey Living! I always appreciate your comments and love to connect with readers. If you don't want to miss a post, be sure to subscribe via email or rss feed; or follow me on Facebook, Twitter, and Pinterest!