February has turned into such an eventful month for our family, especially this year with a quick, random, incredibly fun tip to Nashville, TN this past week! Upon my return yesterday, I dove right into prepping and planning for our boy's family birthday party (and Cal's actual 2nd birthday) this Saturday (and a freezer meal workshop that night!! Ah, hoping it is a wonderful whirlwind and not complete insanity :)
Away from home without my computer allowed for a little break, but I really wanted to dive back in, share, and remind you of a few things:
Organic Home & Body Products:
I had orders to fill and deliver for Valentine's Day; but I am working on a whole new design and packaging (among other exciting developments on that front), which I'm excited to share with you as it transpires.
Valentine's Day & Follow me on Pinterest!
Valentine's is tomorrow, so if you need a quick, easy activity, remember to print these Counting Hearts or check out my pin boards for Valentine's or Seasonal Crafts or Treats. And you can follow them all on Pinterest.
Nashville Recap
I didn't really mention my trip before leaving, so first I'll give a little back story:
My Mom and brother do not have the opportunity to travel much and due to my brother's serious medical condition he is unable to fly. Therefore, any place they do travel needs to be within a reasonable driving distance. My Mom booked their trip and wanted anyone else in the family who was available to come along! Andy and I talked it over and figured it would be best for me to just go and have fun with my family – no accommodating child care for us to go together, no driving or staying back at night at the hotel with kids, etc. – So, with driving one way and the hotel stay covered (and only one of us going) it was a very affordable, refreshing getaway!
It ended up being Mom, Matt, Angie & George, and me. The five of us drove down in Matt's Prius (haha, which made for a cozy drive and pretty decent mockery material). We were there for 3 full days and definitely made the most of it…
Day 1: The Parthenon (yes, you read that correctly), Downtown Musical Bus Tour (which made me laugh so hard I cried) & The Grand Ole Opry (surely a must-see in Nashville)! The bus tour would not have been the same without Matt. They honed in on him right off the bat and he was the go-to brunt of jokes and had us in hysterics the whole trip; the jokes were so perfect, you would have thought he was a plant.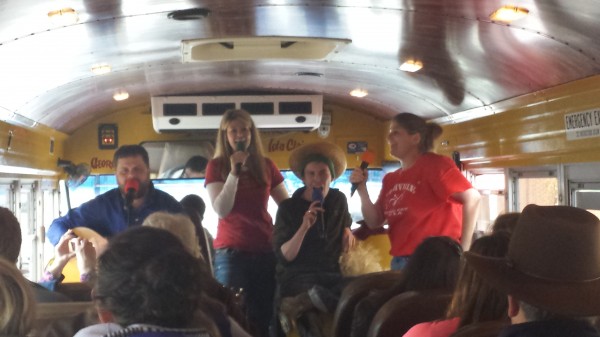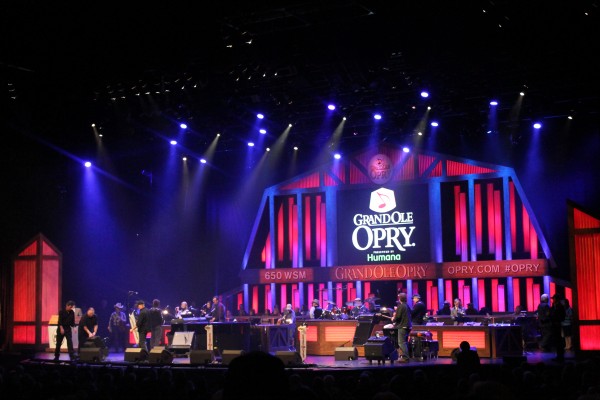 Day 2: Gaylord Opryland Hotel & Dinner/Music at Puckett's! The hotel was absolutely incredible; it is gorgeous and pretty fun to spend a very cold day in the warmth of botanical gardens.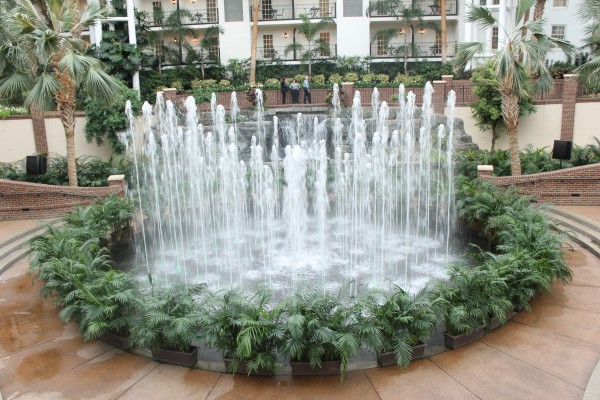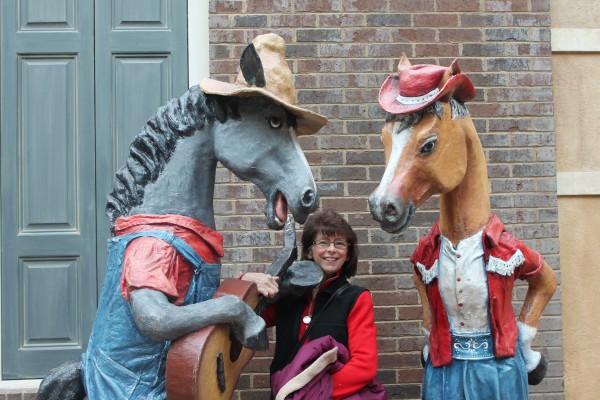 I have to tell you more about dinner at Puckett's because we went with a great friend of mine that I grew up with at our church back home. Tony Memmel is an all around great guy and remarkable musician (hence the recent move for him and his wife to Nashville). My family and I had a brief but very fun time catching up. I am unbelievably proud of his work and excited to watch his career grow! Be sure to follow him on Facebook to learn more about his music and check out his work with Lucky Fin Project.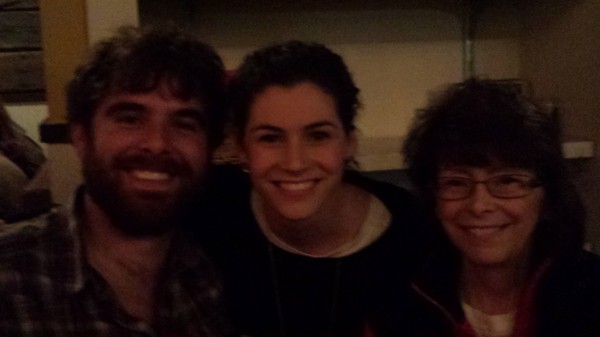 Day 3: The Belle Meade Plantation & evening at the hotel. The plantation was lovely and I always find it fascinating to tour and learn the history of a given location. Everyone was pretty wiped out, so our last night we stayed in, watched the Olympics, finished off the leftovers we'd accumulated, played cards, and laughed until midnight.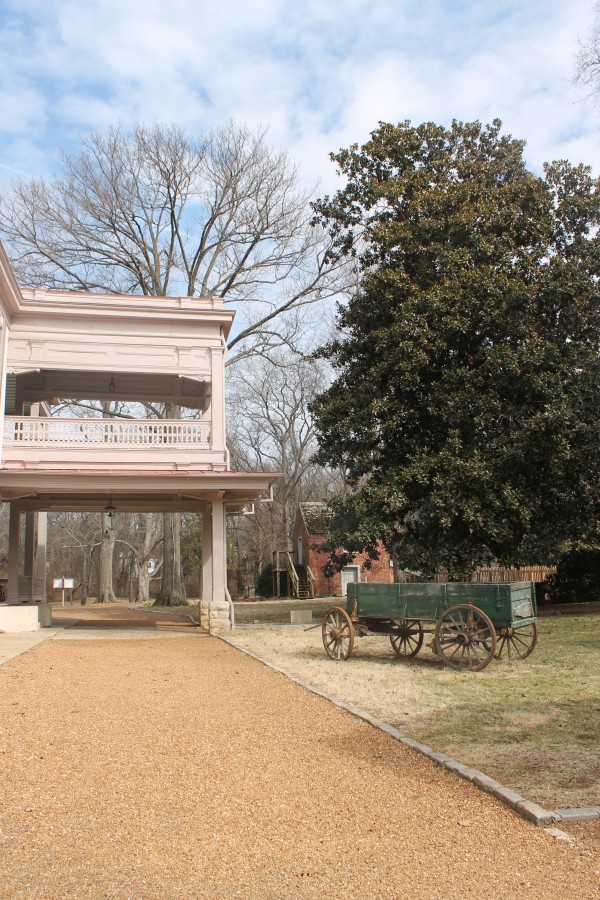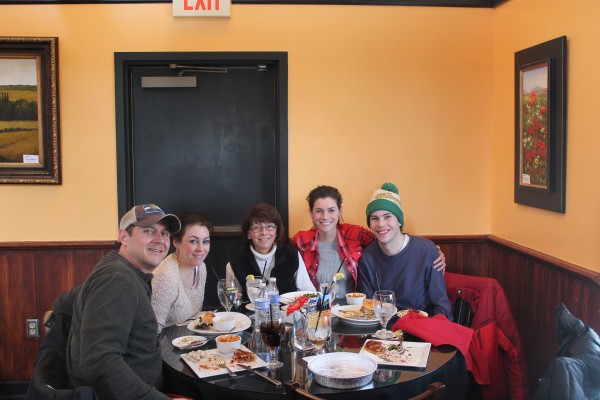 Day 4 (before the airport): The Upper Room Chapel & Museum Tour. My Mom has used their devotional for years; it was fun to see where it is published and all the other ministries they're part of around the world.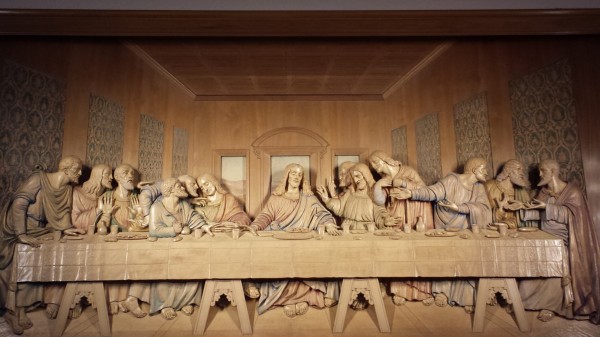 Thankfully, Ang, George, and I were flying home on the same flight because we were deplaned and then delayed. Right after the first snafu, I bumped into a friend from our church who would have been our pilot (which garnered the strange double take of finding someone so out of context). We received a flight voucher (score!!) and the three of us sat and talked for hours. I count it a major blessing from the Lord and was so thankful to have that extra time together.
A break is always delightful, but I missed my guys and am happy to be back in the sweet reality of washing dishes and wiping bums :)
~ Becca
Do you have plans for Valentine's?
The following two tabs change content below.
I hope you enjoyed reading Milk & Honey Living! I always appreciate your comments and love to connect with readers. If you don't want to miss a post, be sure to subscribe via email or rss feed; or follow me on Facebook, Twitter, and Pinterest!