If you are in need of a fun, easy, Valentine's activity, I've got one for you!
I came up with this printable because we do a lot of counting, but wanted to continue working a little more on number recognition! I thought we'd use it for a few minutes and it turned into two-hour's worth of activities (with a few distractions)! I'd count that as a win and definitely worth sharing.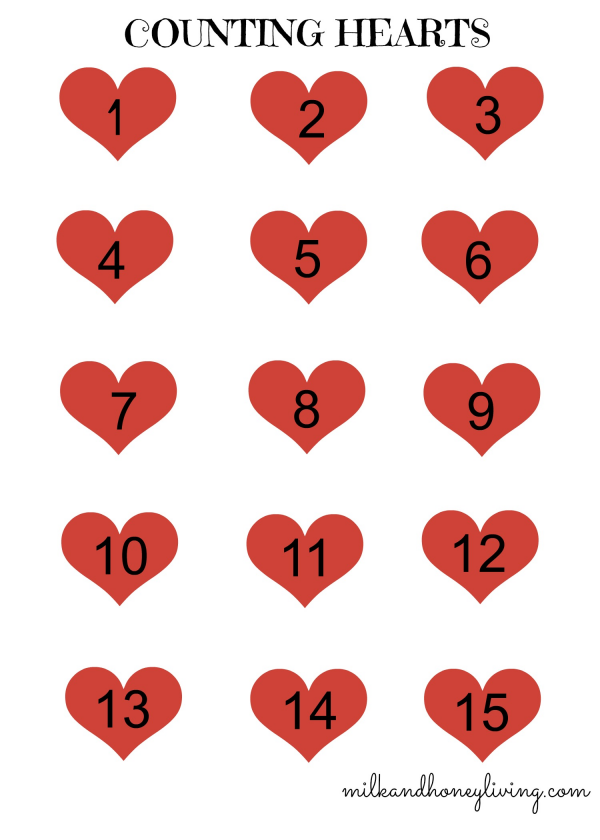 It was intended to be a three part activity:
Gather objects
Counting & Studying the Numbers
Call & response!
Instead, we took our time and tried to enjoy each step and make it a fun game on its own! Which turned into:
Gathering up small red/pink objects from around the house: toy car, tissue paper, mini-soldier, blocks, etc.
Counted the numbers
Call & Response: I'd say, "Can you place the clown on the 7?" (and he'd respond)

Putting all objects away (except the red crayon)
& Then:
Tracing the numbers
Cutting out the Hearts (scissor & fine motor)
Putting them all back in order (more counting and recognition)
Pasting them on a Heart Cut-out
Hanging up our unexpected necklace/decoration!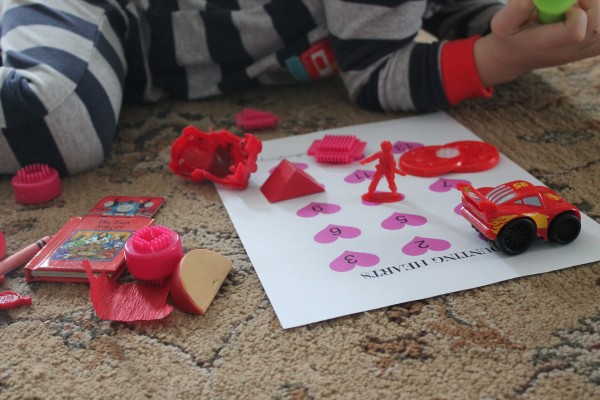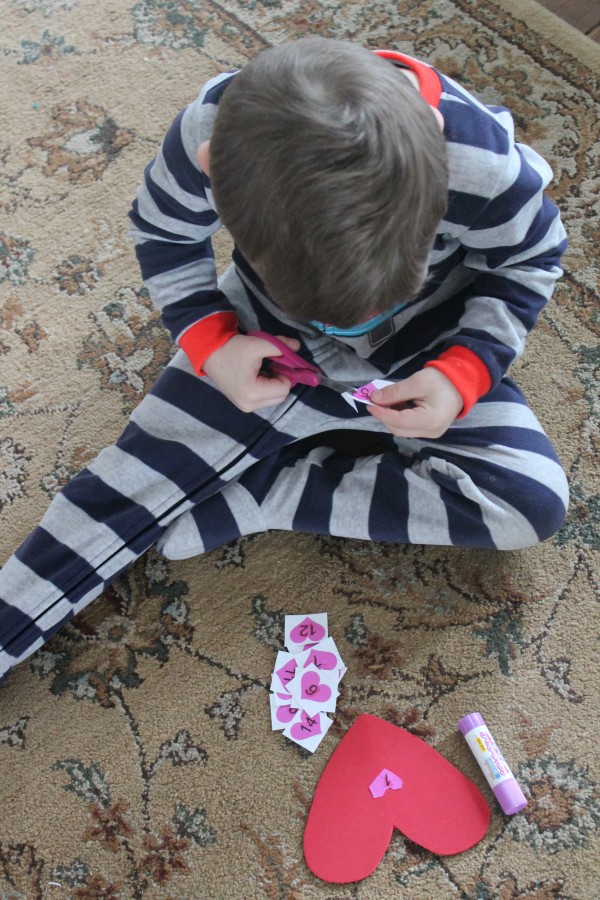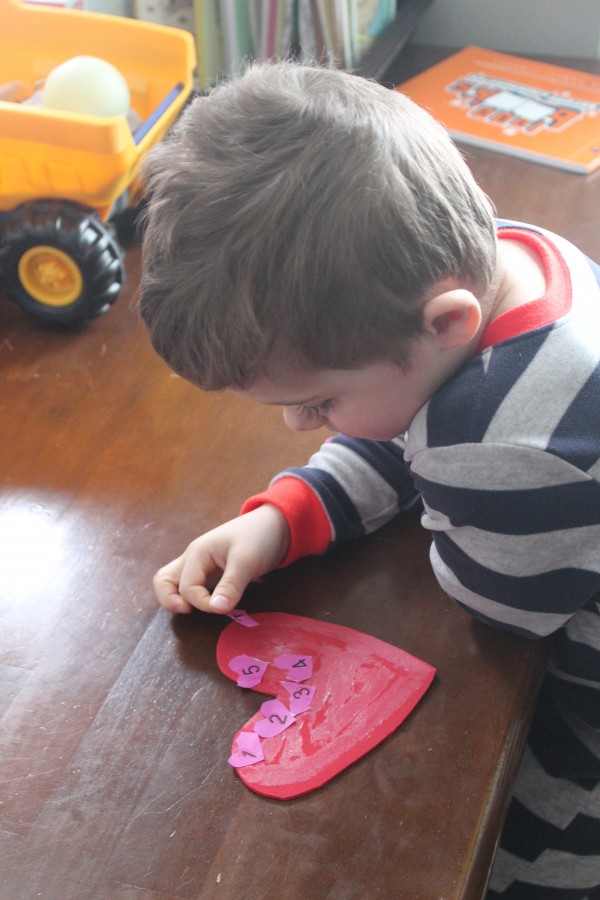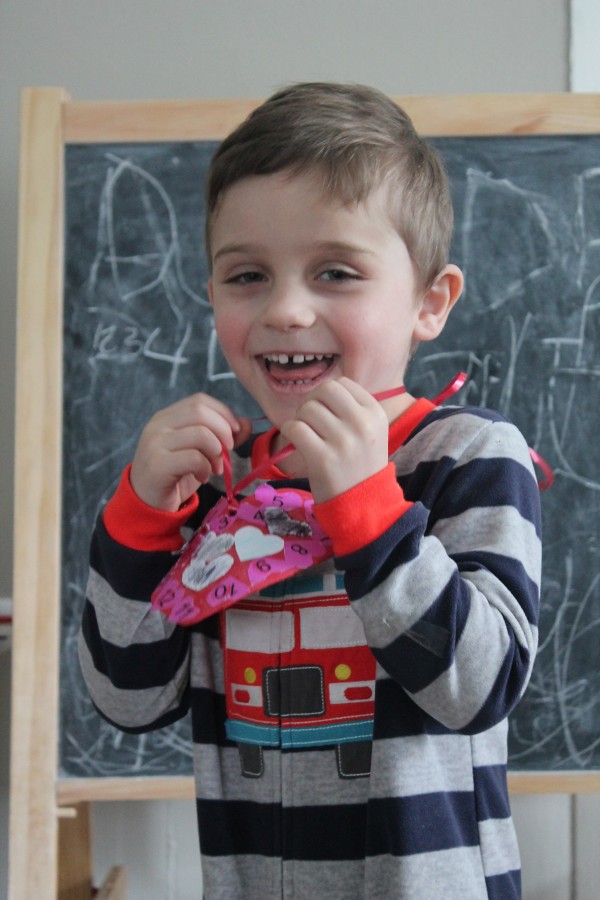 While we were busy working, Cal would participate in some steps, but it was a great project for him to seamlessly play alongside (we used some pink items from these toys, so he played a while, then we'd clean up together while Max cut, etc.) He tried pasting a little and then cut about 48,000 tiny snippets of paper, which served dustbuster practice :)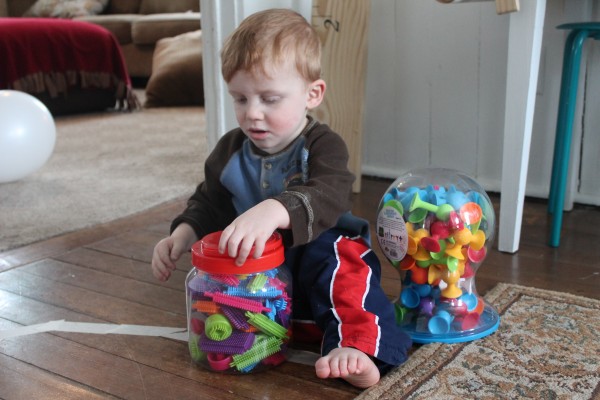 Taking 30 seconds to print the worksheet will pay dividends! So, download the FREE Counting Hearts Printable for your counting and crafting pleasure.
I hope you enjoy!
~ Becca
What is your go-to activity that is super easy and gets tons of play?
For a list of Link Parties I share with, click here!
The following two tabs change content below.
I hope you enjoyed reading Milk & Honey Living! I always appreciate your comments and love to connect with readers. If you don't want to miss a post, be sure to subscribe via email or rss feed; or follow me on Facebook, Twitter, and Pinterest!