With the fresh start of this New Year, it is inspiring to dream about all that could transpire in these coming 12 months. Just think, we will hopefully become a family of 5! There are circumstances out of our control, but plenty within our grasp.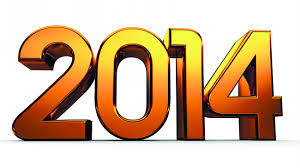 One controlled circumstance being how we use our time. I am not into sweeping, large scale, overwhelming resolutions, but I definitely wanted to lay out some attainable goals and in a place where you all can keep me accountable :)
I have a few other personal, marriage, and/or family goals bouncing around my brain (that are still not officially set), but I am certain of these few that are someone clear cut!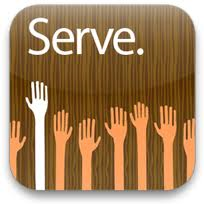 Serve with my kids once per month
This is the one I'm most excited about! In this stage of early motherhood, it can feel overwhelming to serve outside the house and nearly impossible to do it alongside children. Yet, I want them to experience giving of themselves and putting others first.  I want them to develop servant hearts and let's be honest, I need to lead by example and be refined in all the same places. I want them to learn that this is part of who we are and what we are called to do; live generously with our lives. I've brainstormed a few ideas – some might be work beautifully or fail miserably – either way, I'm looking forward to doing something and doing it alongside my little partners!
Do you serve with your kids? Do you have any suggestions of what to do or ways to make it doable?
Every month Read 1 Classic or Non-Fiction, 1 Fiction, 1 Christian Living/Theology Book
I might read more. I might read less. These are not hard and fast rules, but I can tend to get stuck in one genre or not have a good fiction on hand and then just muddle through or start a couple I'm not overly interested in. This way I'll try to cover a wider variety and read at least 3 books/mo.
What are your reading goals or lists this year? Any books that are a MUST read?
Learn/attempt one new skill/activity every month
I'm not sure what these will entail…there is SO much I'd love to learn! I am proficient at twiddling away time; instead, I'd rather be cognizant of the skills and activities in which I am investing the precious hours I've been given!
What are skills you'd like to learn? Anything that could be done right here as a community?
Set Small Manageable Weekly Goals
I often have a slew of random tasks I'd like to accomplish but they never seem to take priority until I feel completely overwhelmed, melt into some emotional heap and/or unleash on whoever is in my general vicinity, and then pull myself together to start tackling each item. You might be shocked, but that is not actually the most efficient way to go about things.  This will include things like:  organize the pantry and go through kids dressers for outgrown sizes OR put away the Christmas decorations :) etc.
Do you keep daily or weekly to-do list? What is your most effective planning tool to keep yourself organized and on track?
What are a couple of your goals for 2014?
~ Becca
The following two tabs change content below.
I hope you enjoyed reading Milk & Honey Living! I always appreciate your comments and love to connect with readers. If you don't want to miss a post, be sure to subscribe via email or rss feed; or follow me on Facebook, Twitter, and Pinterest!