It has been so much fun to compile these posts – I love my dear family! It is my pleasure to share bits of our life and thank you, sweet readers, for coming along for the ride! Speaking of…
Here they are heading to the reception! Traditionally, Greeks wear their wedding band on the right hand. So, the rings were placed on the right hand during the ceremony. Angie hadn't switched hers over yet…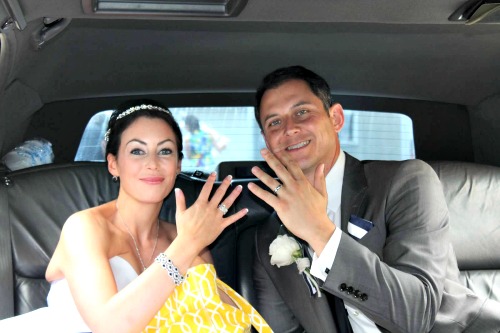 The whole wedding party and parents participated in the Grand March, but these two stole the show…Are you kidding me?! How stinkin' cute can they get? It is fun to see them in pictures, not linked to their parents just  being their own people, having their own fun, making their own memories (yes, that is a mud and grass stain on Max's knee. At least it was after the ceremony :)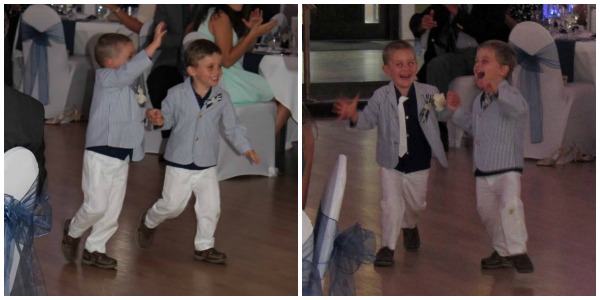 Can't resist…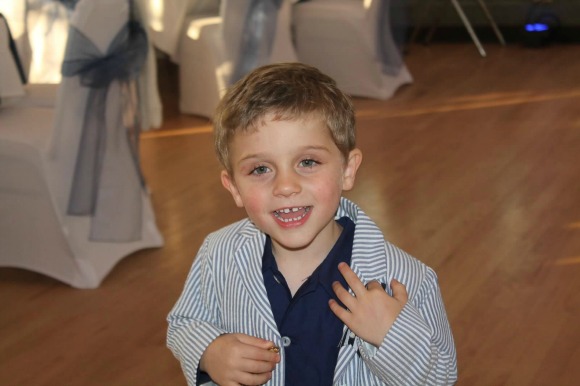 The boys were a tough act to follow, but the bride and groom held their own!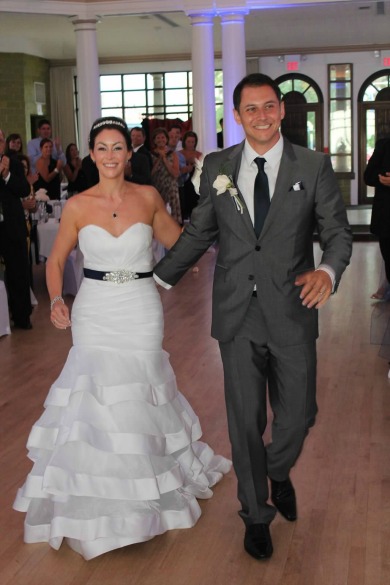 Cutting the cake!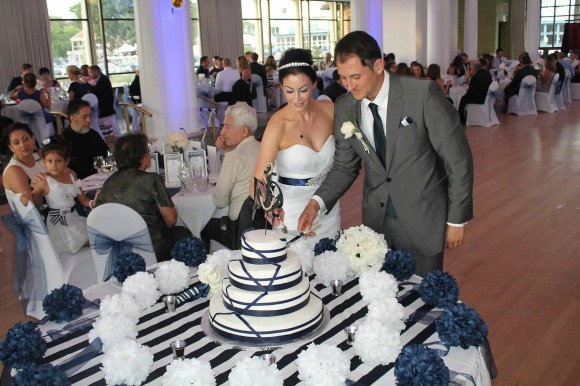 The reception hall from the head table!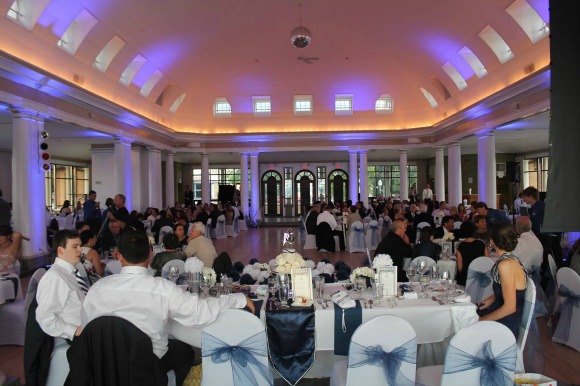 With the reception underway, my sister-in-law, Lindy, served as the meal time entertainment with a stand-up bit. She was a riot! Sarah and I were co-Matron's of Honor, but she offered up the speech with just the right amount of sincerity and wit ;) and Matt and I emceed the "shoe game" (where the bride and groom each exchange a shoe, we read questions and they hold us the shoe of the person that best answers that question…who is smarter, messier, etc. it was really cute).

My hubby and me sneaking outside for one of the few moments we spent together that day! There was a sudden and fairly violent downpour during dinner; the rains passed and left a striking sky in their wake.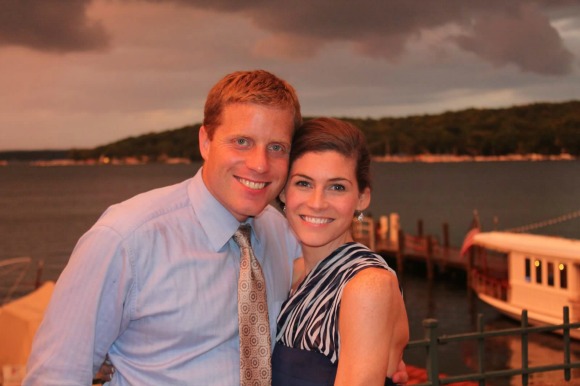 Dim the lights and let the dancing begin! We had to put all our practice to good use…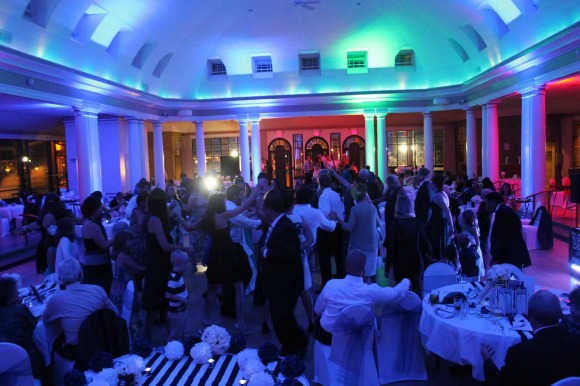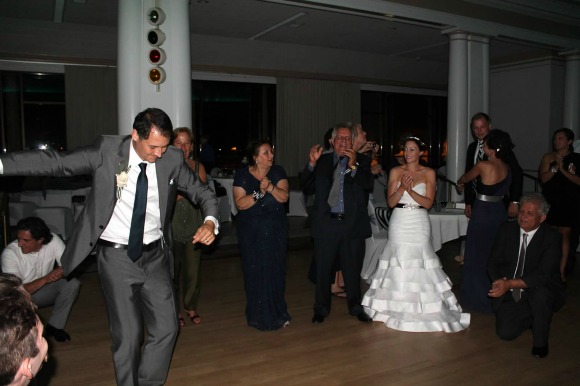 Bouquet toss…looks like there's some jockeying for position going on!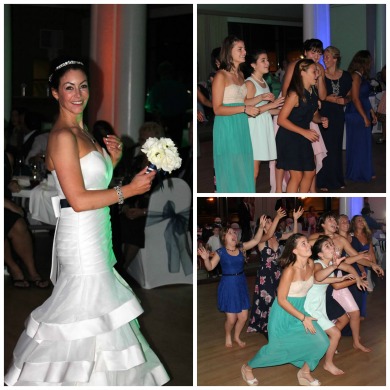 The money thrown out on the dance floor was a nice touch – leave it to the bankers son to go collecting the cash! Well played, Joey! On a less embarrassing note, take a peek at my sweet dance moves…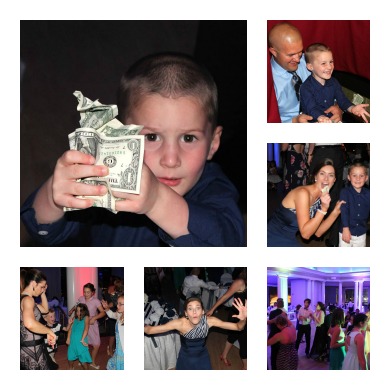 The day encountered its snafus, what wedding day doesn't? But it was stunningly beautiful & Christ-centered. The central passage was Hebrews 6: 19…"We have this hope as an anchor for the soul, firm and secure." This was their first dance…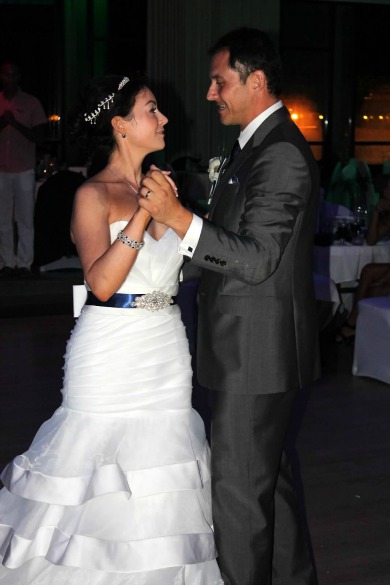 The bride and groom have now returned from gallivanting across the globe on their Honeymoon to France and Italy! I get to see Angie tonight, so I'm excited to hear more about that. Thanks again for reminiscing with me!
Have a blessed and wonderful weekend! ~ Becca
The following two tabs change content below.
I hope you enjoyed reading Milk & Honey Living! I always appreciate your comments and love to connect with readers. If you don't want to miss a post, be sure to subscribe via email or rss feed; or follow me on Facebook, Twitter, and Pinterest!