I had another blessed, sunny afternoon. All four children are either sleeping or contentedly otherwise engaged (but mostly sleeping or soon to be). Ironically, my All Sons and Daughters Pandora station is my life soundtrack at the moment and I'm listening, worshiping, writing, and relishing the silence and space.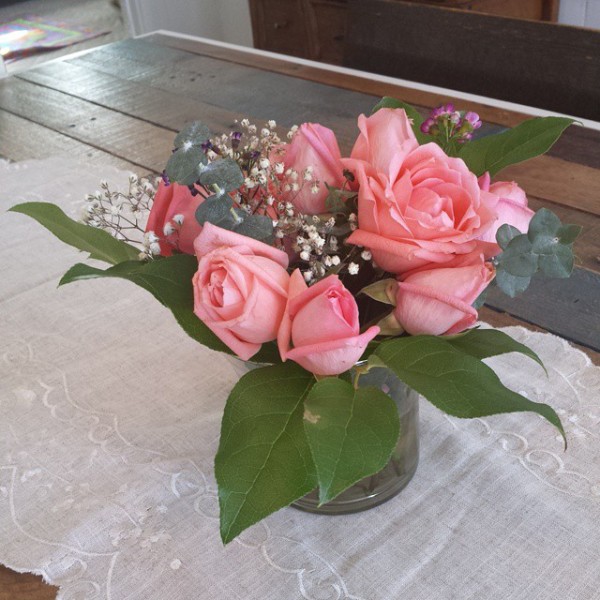 The most pressing update is obviously, "how is the transition going from 2 to 3 and now 3 to 4 children 5 and under?"…I'll tell you what, that's a lot of numbers crammed into one sentence! And the answer is: well. The transition is going mostly well. This is a new stage of life and definitely a whole new ball game of parenting, but I believe we'll make it through this with our sanity (mostly) in tact. The transition at this point has very little to do with "adoption" but much more with the balancing act of simply meeting everyone's basic needs and loving them well, while still maintaining a home, new business, and oh, I don't know, marriage :)
Surely, we are tired and the never-ending-ness of it all can feel overwhelming, but reality is, most people and parents have experienced that at one point or another. The balance between pure joy and excruciating demands ebbs and flows, often all in the same day. There are days so smooth we're practically singing Kumbaya in a circle and then there are days I am this close to curling up in the fetal position and rocking in a corner.
However, I am being totally honest when I say that I am trying to cherish this season, because I know that it is just that…a season. I love this time. I love it in the same way we're called to love a spouse; not as an emotion or as the mood strikes, but as a choice. Just like I love my husband, I love this time and these kids way down deep in my core. The days that are hard, I wish for a time of rest. But I wouldn't change a thing. Could I keep this pace for the rest of my life and do it with ease? Hardly (I can't keep it up for a full week without melting down and cataloging my woes). It is demanding, very, but it is only for a time and I don't want the time to pass without embracing all that it has to offer.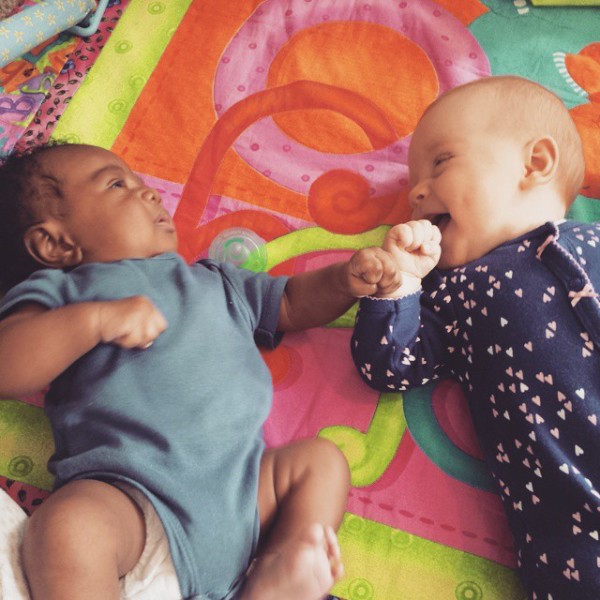 And, it was a long time in coming. This previous pregnancy and our time waiting on adoption was a different season, but now, I am so deeply grateful for how the Lord has brought our family together! Even in the midst of what I'd like to think is controlled chaos – but is probably just actual chaos – I feel confident that we are leaning more fully into who God has called us to be as a family.
There are times when I can't seem to manage the day-to-day and can't figure out how anyone else possibly does. When all I want to do is cry, or yell, or be silent…or all three at the same time. When I am a complete pill to my dear husband who also works hard all day and then comes home wearing his servant's heart on his sleeve. Or vice versa.
We are being refined.
But God knows what He is doing. Prayerfully, I am becoming more and more of the women, wife, and mother the Lord desires me to be. I'm in a place that is testing my limits, my strength, my patience, my endurance; a place I never would have thought I could handle, but I'm doing it none-the-less. We waited and prayed for this child, for all of our children, and it just so happened that in this situation, two babies was better than one. I am so excited to see who they will become and how these two little lives (among their other siblings) will interact with one another – best buds or oil and water; or as it is with most things, a little bit of both at any given time. I'm not sure, but I know that it is not without purpose either way.
We are still shocked that we have four kids. Looking at a new family photo the other day, Andy said, "I recognize you and me, but who are the rest of these people?" We've been married six years, we blinked, and now we have four children.
It is surreal.
~ Becca
How was your transition to adoption? or multiples? or being a "mom of (sort-of) many"? Please share – I'm always open to making the transition go more smoothly!
Images from Instagram!
The following two tabs change content below.
I hope you enjoyed reading Milk & Honey Living! I always appreciate your comments and love to connect with readers. If you don't want to miss a post, be sure to subscribe via email or rss feed; or follow me on Facebook, Twitter, and Pinterest!