Reading with my children is one of my greatest joys in parenting!
As much as I love finding great books for me, I might love finding brilliant children's literature even more. I've been known to spend a Saturday morning (without the kids) sitting on the floor in the Barnes & Noble children's section scouring stacks of books. Rarely do I purchase any upon leaving, I just love finding treasures for our collection wish list (and like learning which ones I consider a waste of time), because: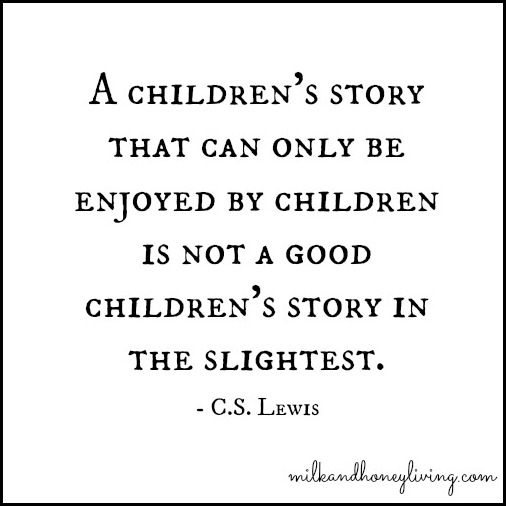 I want our boys to take their passion, interests, and learning into their own hands and one of the most profound ways that children can develop incredible curiosity and pursuit of knowledge is obviously through reading. Simply putting new and exciting adventures in front of them will spur on their innate desire to learn; and the love of learning.
And so, we read. This post, When to Read to Kids offers some suggestions for when, how, or what to read!

~ Becca
When and where do you find most conducive to reading with your kids?
If you'd like to see some parties I link-up with, click here!
The following two tabs change content below.
I hope you enjoyed reading Milk & Honey Living! I always appreciate your comments and love to connect with readers. If you don't want to miss a post, be sure to subscribe via email or rss feed; or follow me on Facebook, Twitter, and Pinterest!