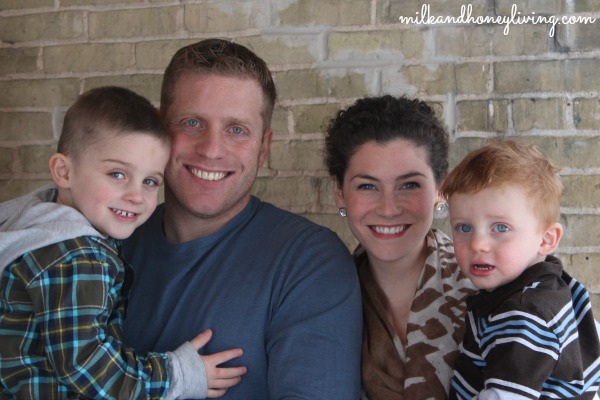 Yowza! Between Andy being out of town all of last week, preparing loads of home & body products for last weekend's Christmas Open House and an emotional slew of other happenings (among them me destroying our previous computer), I haven't been all that consistent 'round these parts.
But, as we're rapidly approaching Christmas, I didn't squander the opportunity to share a few images of our Thanksgiving as well as my sister's lovely Thanksgiving Tablescape!
Angie and George (you may remember them from their wedding extravaganza this past September) hosted their first Thanksgiving! And put on quite the spread, as well as incredible display…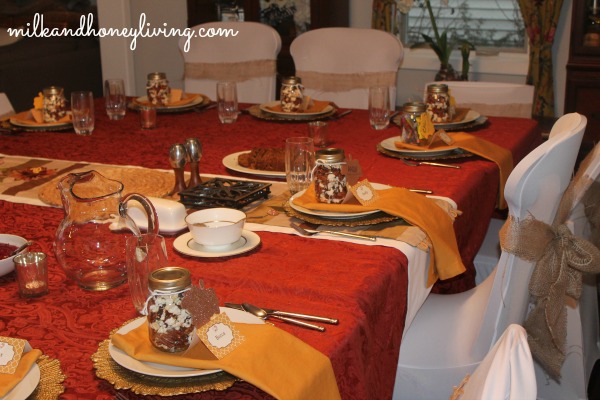 Isn't it lovely?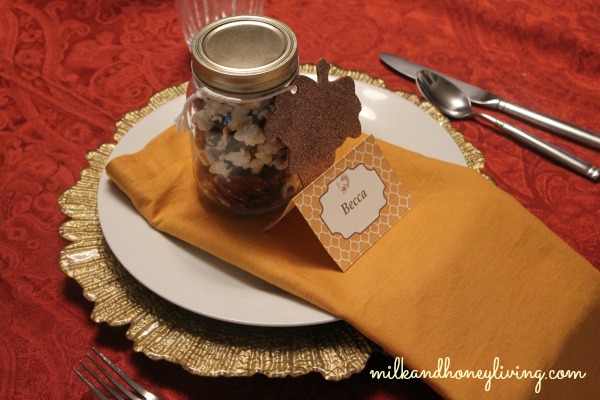 And these individual favors were too darn cute!
The children's were filled with crayons, a coloring sheet, a matchbox car, and a couple treats. The adults' were filled with Angie's homemade candied pecans & chocolate-caramel popcorn. Yum.mo! They were beautiful with this autumn tablescape, but could seamlessly transition for Christmas by swapping out the leaf for some jingle bells or an ornament.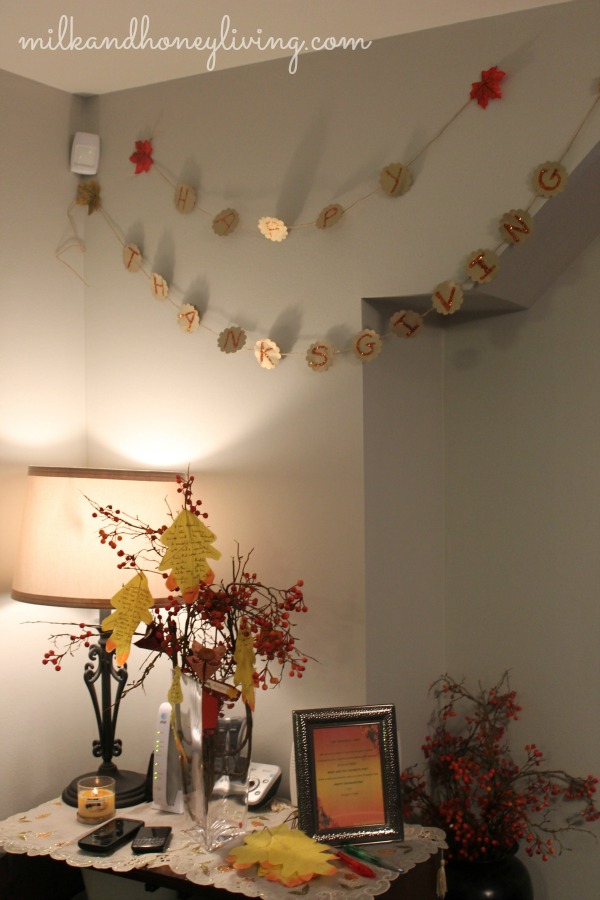 The Thanksgiving Banner and Thankful Tree were really a highlight. The little frame offered a sweet note and simple instructions: each person was provided with a leaf to write out all that we were thankful for this year and hang it up on the branches. We read them together at dinner. My dad has an especially large amount to be thankful for this year. He was honored to share it and we were honored to hear and be with him!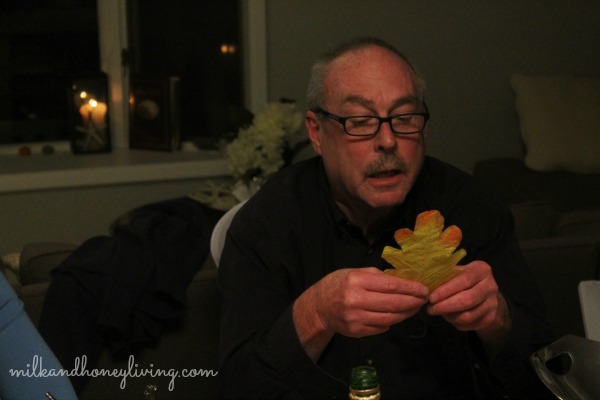 Speaking of things I'm thankful for…I really, really enjoyed stumbling upon my mom, upstairs, sitting on the floor, by herself working on a toy plane. Not one to abandon the task at hand (a gene I unfortunately did not inherit); I suggested maybe she go find the grandchildren that had since dispersed and let them know they could play with the plane now :)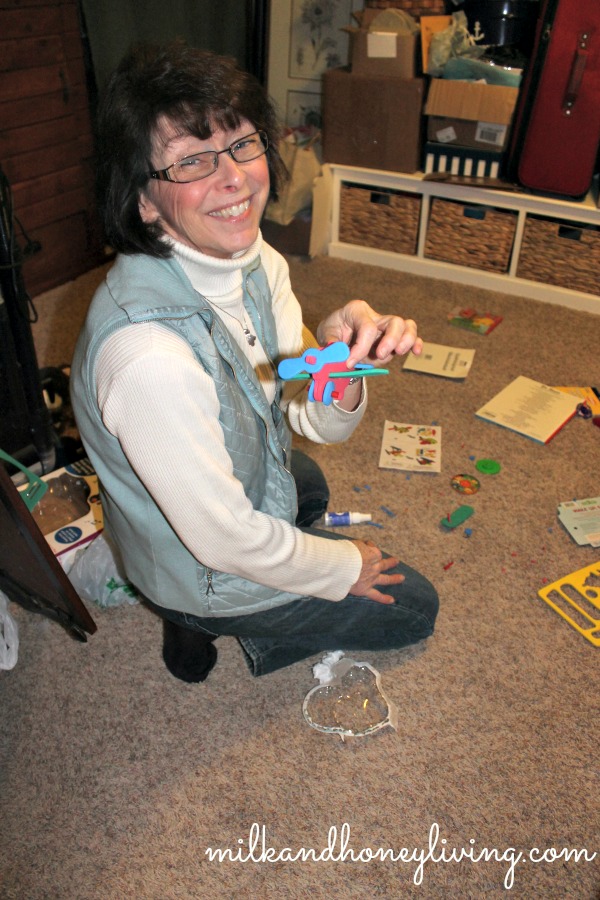 Cousins! Not sure these two could love each other any more than they do…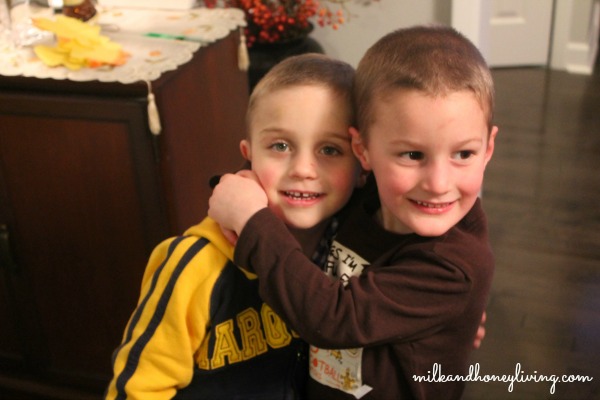 Siblings! My beautiful sister, Sarah and her family!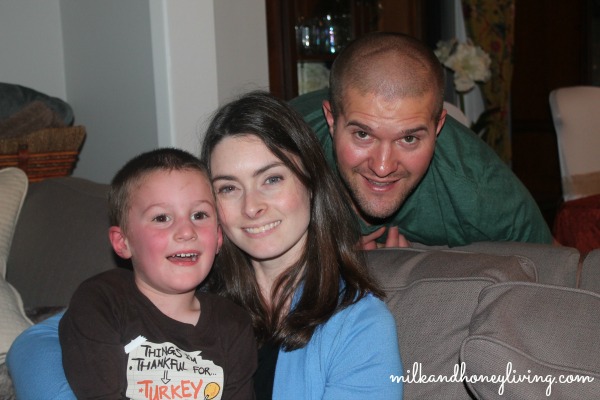 Max entertaining Angie…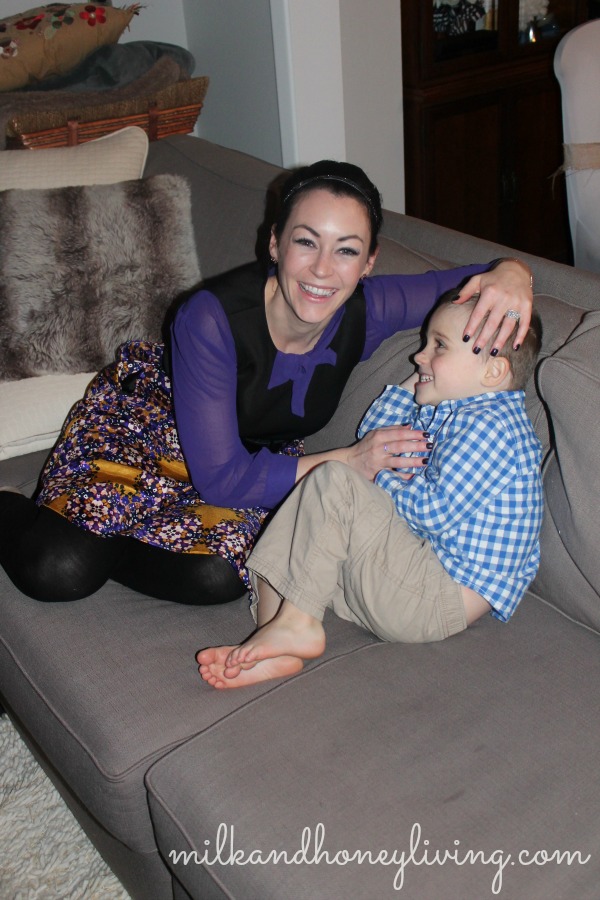 "This George character is shaping up to be alright…" – Cal's inner monologue. That is definitely whipped cream (not mashed potatoes :)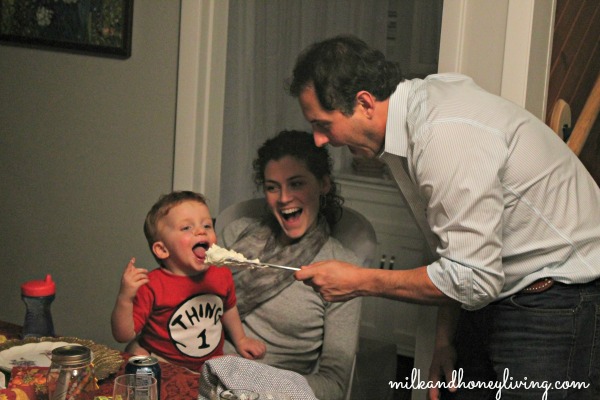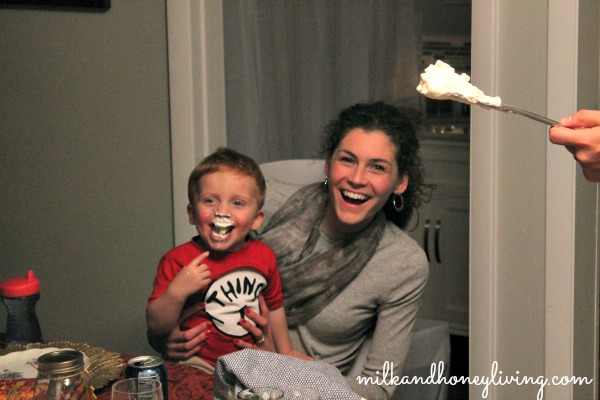 My brother, Matt (who just turned 27)!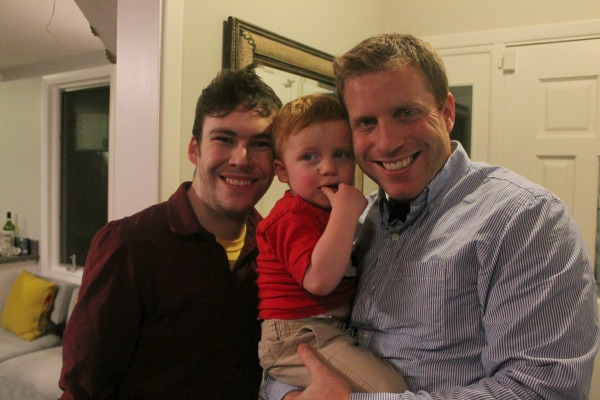 We celebrated with my family the weekend before Thanksgiving and then spent Thanksgiving day (and beyond) with Andy's family…
Max with Aunt Lindy. I can't get enough of this picture; it's like capturing pure joy in your arms for a moment.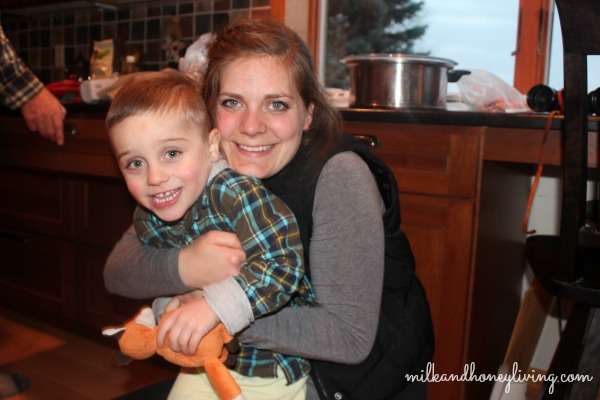 Seth, Seth's mustache, Andy and Lindy!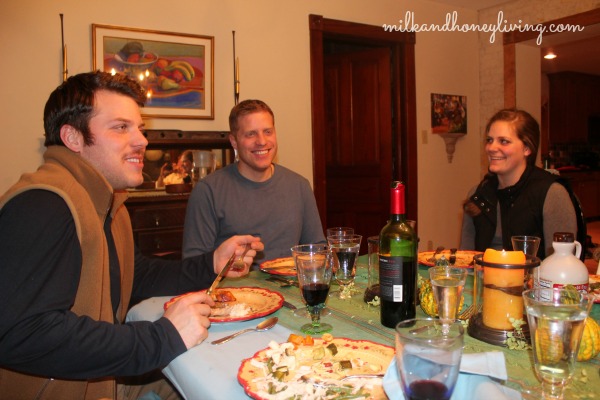 Reading with Grandma after dinner (Quite possibly one of my favorites…ever)!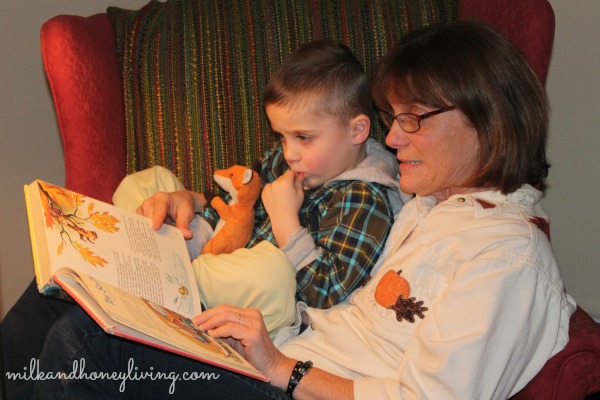 Apparently breakfast is the only picture with my father-in-law from the weekend; goodness gracious, sweet grandpa tromped around outside with these guys, took them on the snow mobile, babysat…and THIS is what I captured?! And, yes, I know, you're wondering if my husband always looks this good. Yes. Yes he does!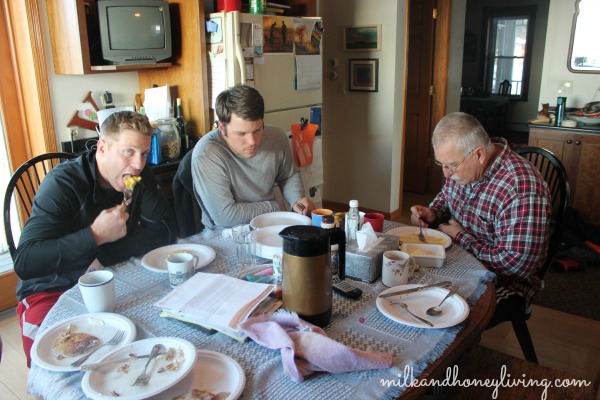 These holidays seem to sneak up on my so quickly. Happy to take a moment and relive them :)
~ Becca
The following two tabs change content below.
I hope you enjoyed reading Milk & Honey Living! I always appreciate your comments and love to connect with readers. If you don't want to miss a post, be sure to subscribe via email or rss feed; or follow me on Facebook, Twitter, and Pinterest!