My first born opted out of afternoon naps, but was very obedient to stay in his room and play for a while before coming downstairs, only to approach me whispering, "Don't worry, Mom, I will play very quietly by myself (note: dramatic hand motions), so that you don't have to put me back upstairs. Okay?"
Tonight, as I passed the door to his room about 60 seconds after leaving it, he mutters a forlorn, "This is hopeless." Maybe give it another minute, kiddo, but oh, how you make me laugh!
Today I am…
Thankful for:
Max's imitation of my dancing! It's an embarrassingly good laugh. 
When running errands with these little partners goes surprisingly smoothly and the fun Barnes and Noble "kid's stop" (on what could be the cusp of the pre-lunch & nap time mass meltdown) is also a delight.
The boys building a "Thinga-ma-jigger" with Daddy and adding more details each day. The obtrusion that is this refrigerator-sized box sitting in the middle of the dining room turned play room is bringing such creativity & enthusiasm to their spirits (and hours of entertainment)!
A neighbor stopped by: my hair was a sight to behold, the vacuum was in the middle of the kitchen, the boys were wearing nothing but their skivvies, Max was chasing a ping pong ball with a spatula, and Cal was probably buried in what I presume was once their play room…and I made no apology. I was not embarrassed, and even more so, was happy to share this home with miniature mess-makers (I do not always feel so graciously toward this aspect of motherhood). I loved that she popped in to see us, checked out anything the boys wanted to show-off, and put the boys' shoes on as we chatted before heading outside.
Andy being the hardest-working, most loving husband a girl could ask for. And by the Lord's favor, he's mine. All mine!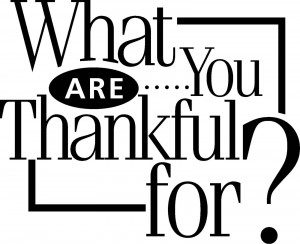 Rejoice in the Lord always. I will say it again: Rejoice! Let your gentleness be evident to all. The Lord is near. Do not be anxious about anything, but in everything, by prayer and petition, with thanksgiving, present your requests to God. And the peace of God, which transcends all understanding, will guard your hearts and your minds in Christ Jesus. Finally, brothers, whatever is true, whatever is noble, whatever is right, whatever is pure, whatever is lovely, whatever is admirable–if anything is excellent or praiseworthy–think about such things. Whatever you have learned or received or heard from me, or seen in me–put it into practice. And the God of peace will be with you. – Philippians 4:4-9
Linking up with:
The Better Mom, Raising Arrows, Serving Joyfully
The following two tabs change content below.
I hope you enjoyed reading Milk & Honey Living! I always appreciate your comments and love to connect with readers. If you don't want to miss a post, be sure to subscribe via email or rss feed; or follow me on Facebook, Twitter, and Pinterest!