I am not sending Max to a formal preschool this year, which means I am in the throes of organizing a preschool "curriculum!" The blessing and curse of the internet is that there are so many unbelievable ideas and resources out there…that it is entirely overwhelming. Who knew there were so many ways you could glue cotton balls to the letter C?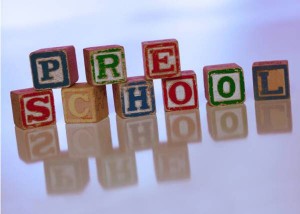 I do not believe he needs some extensive, formal curriculum or that schooling is even really necessary at this age because of how much they learn by naturally participating in our normal life. So, why bother this year? A couple reasons:
Test MY Comfort & Consistency
Honestly, we are strongly considering homeschooling our boys; however, I am not what you would call a structured person. I would love to use this year as more of a personal test of my comfort of formally and consistently teaching my child. To see that I can plan and stick to a schedule, which is not my forte, and share some of it here for accountability (as if the knowledge that I am building the foundation of my child's future education isn't enough).
Creating Schedule
We have always had a schedule according to reading, nap, and meal times, but beyond that I am more the "fly-by-the-seat-of-my-pant-what-should-we-do-today-guys?" type! I am planning our school schedule to officially be only Tuesday and Thursday mornings for about 30-45 minutes.
Curriculum Plan (and I really shouldn't admit how much time spent or fun had in looking at ALL of my options):
Rod & Staff – This is a 7 workbook system that covers bible reading and coloring pages, cutting and pasting, counting, etc. I went with the 4-5 year old curriculum (although Max won't be 4 until February) because the 3 year old set looked too easy for him and this will offer some tasks that he is totally capable of and some that I can coach him through.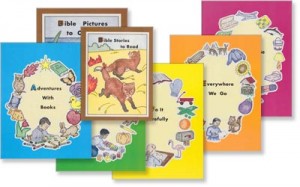 I wasn't planning to buy curriculum, but I am really glad I decided to give it a shot this year. I wanted to start strong and not get overwhelmed with how much I "needed" to plan, print, and prepare. This gives me the opportunity to plan as much as I'd like in the way of book units, crafts or activities, while still having consistent lesson plans already set to go. (Plus, I figured the amount of time I would continue to invest in finding the right plans and then printing them all out is far worth the $21.95 (+tax) this set cost us.)
Book Units – Each week we will have a simple theme that follows the pattern of the year (events, holidays, etc.) and one book from which we create some activities (I can share these as/IF they happen :)
Phonics – I was really toying around with the idea, but decided NOT to use a "Letter of the Week" format, (although we will continue to work with My ABC Bible Verses, so there technically will be a letter we work with each week but not one we will focus on). Instead, I am planning to review phonics according to the Montessori Method, believing that letters can be more thoroughly understood in the context of their roles (sustained consonants, vowels, & burst consonants), which leads children to read/write faster (not younger…I am NOT focused on getting him to read and write – I will only allow that to be a natural progression according to his interest and ability). He knows his alphabet, letter recognition, and (most) sounds, but we'll just shift that to be the focus.
A couple other resources I'm excited to try out: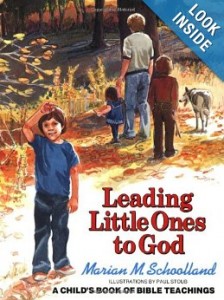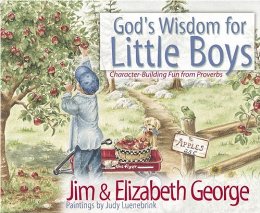 God's Wisdom for Little Boys (there is also God's Wisdom for Little Girls)
Are there resources you're excited to use this school year? 
The post contains affiliate links.
The following two tabs change content below.
I hope you enjoyed reading Milk & Honey Living! I always appreciate your comments and love to connect with readers. If you don't want to miss a post, be sure to subscribe via email or rss feed; or follow me on Facebook, Twitter, and Pinterest!