There are so many choices we make regarding our children: education, clothes, food, caregivers, extra-curriculars, and the list goes continues. But (whether we fully acknowlege it or not) their saftey – as far as it depends on us – goes hand-in-hand with every decision!
As you know, I am a contributing writer to the Madison Moms Blog. The City Moms Network partnered with Britax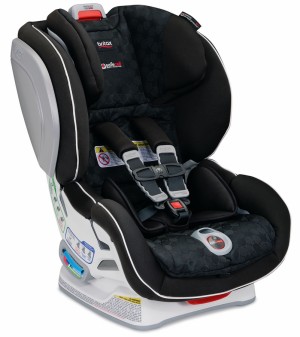 this month to promote car seat safety some of us ladies had the awesome opportunity to receive and review a brand new Britax Advocate ClickTight seat ARB. To be honest, I jumped at the chance to get a complimentary new car seat; however, the moment the presenter started sharing all of the incredible features, I was completely blown away and knew I was getting WAY more than I bargained!
I learned so much, here are a few of my favorite features: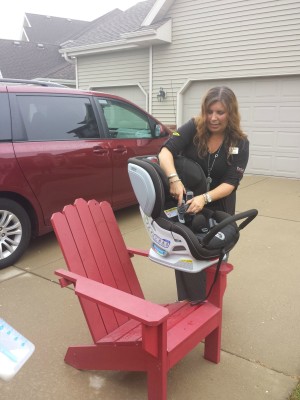 1.) The CLICKTIGHT installation!
EVERY parent has tried to install a carseat and ended up wrestling a giant piece of plastic until its (hopefully) securely in place. The clicktight does just that. Clicks tight. You simply put it in place, lift the seat, buckle it in, and click the seat back over the seatbelt which creates a seal that keeps it so securely in place. When I first got mine home and installed it, I TRIED to shake it out of place and it wasn't going anywhere. Statistically, 75% of carseats are installed incorrectly. That really is a scary fact and knowing that I'd have to try to mess this up was incredibly reassuring.
2.) It keeps right on growing!
This seat is able to hold a child from 5 to 65 pounds! That means this could easily be one child's seat for the entire time they need to be in one (and won't expire before that time!). With four kids, we've used multiple different seats and brands for every child. We rotate based on who is what size and when, but if I had known about this seat I would have gotten one for each child from the beginning.
3.) It's Hefty!
Now, some might consider this a CON instead of a pro, but the fact that it is made with steel is what causes the extra weight. Even with the added weight, I was able to get it into the car easily (by myself) and install it, and feeling the solid frame actually added to my confidence that my kiddos will be secure when they're in it!
4.) From a purely superficial first imrpession, it is beautiful. Odd to say about a car seat? Maybe. But I LOVE the simplicity. It doesn't have crazy patterns or colors (particularly not the gender specific kind), it is light grey and black. Done!
Now, to be candid, when I first installed it at home, I did use my manual. There were a couple things that weren't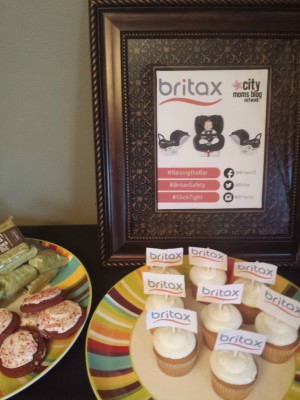 necessarily intuitive, for example, I had to check the diagram to see how to adjust the seats positioning; however, once I found it, it was the easiest adjustment I've ever experienced. And I'm sure there are a couple of things like that for anyone using a new product, but it was easy to find the answer and this seat has SO many strengths, I hardly consider this a weakness.
In fact, my husband probably thinks I'm crazy. I came home and told him all of the incredible features and then reinstalled all of our other car seats and now I am seriously considering trading in or selling all our other seats and just outfitting our car with this brand because I'm so impressed!
Do you have a car seat you love?
The following two tabs change content below.
I hope you enjoyed reading Milk & Honey Living! I always appreciate your comments and love to connect with readers. If you don't want to miss a post, be sure to subscribe via email or rss feed; or follow me on Facebook, Twitter, and Pinterest!