November has looked like a lot of this…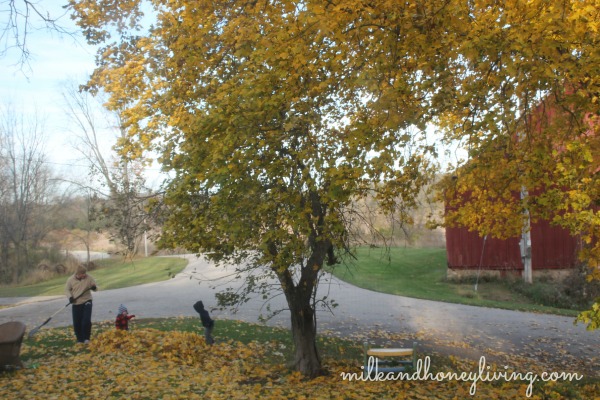 Which quickly turns into this…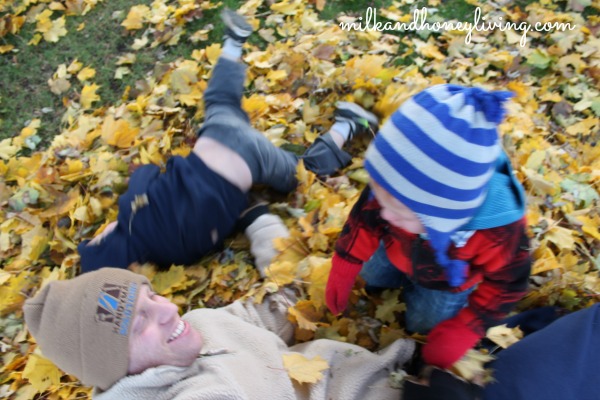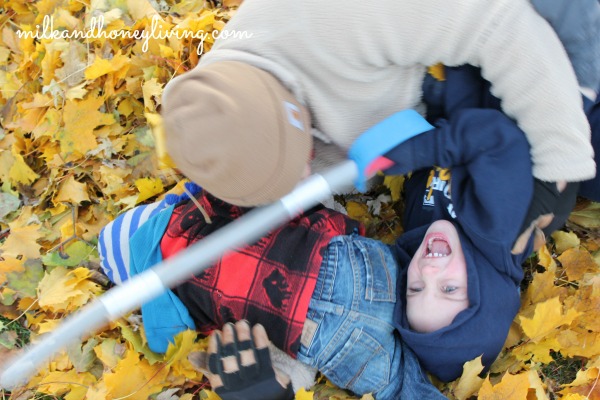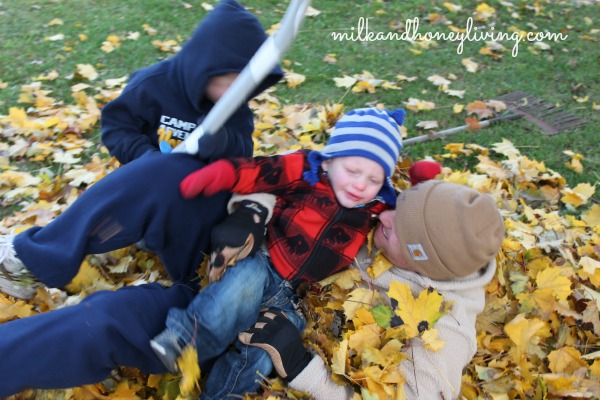 Which then usually results in this…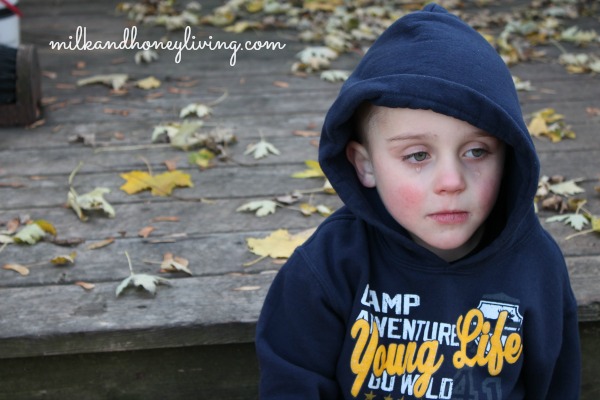 Allowing someone to get his share of this…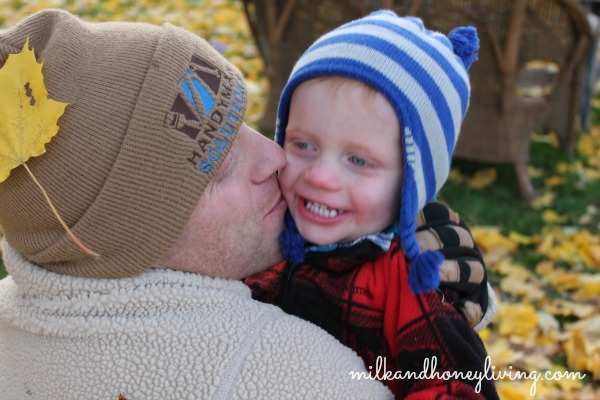 and this!
We bounce back quickly though…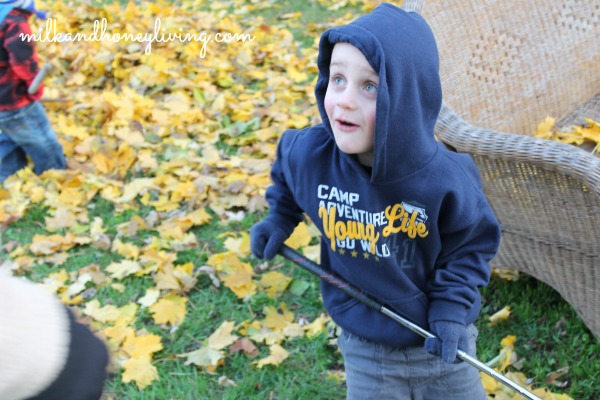 And Mommy doesn't mind sneaking a peak at my "Andyman Solution" :) mmhmm…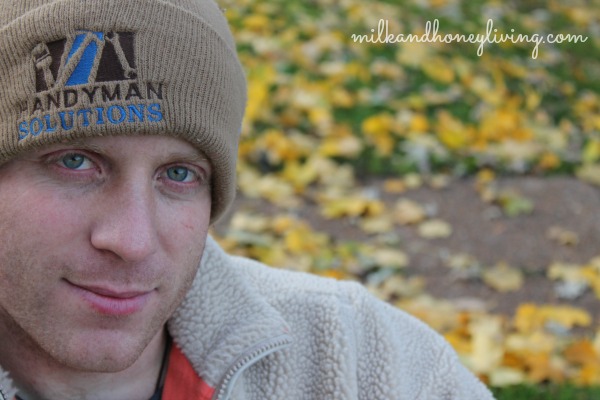 And then someone gets cold and the snot starts running…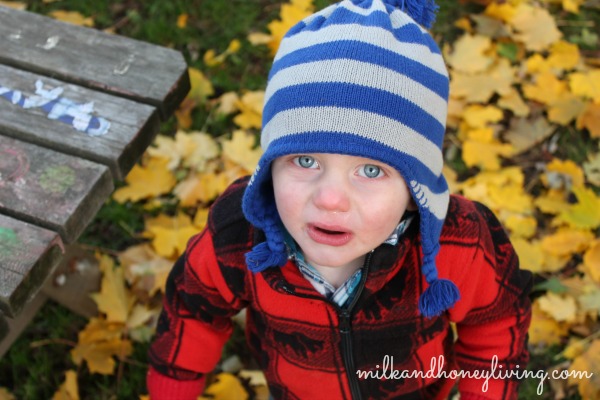 And munchkin rescues Mommy, who was also freezing, and take a minute to remember "the girl" was there too…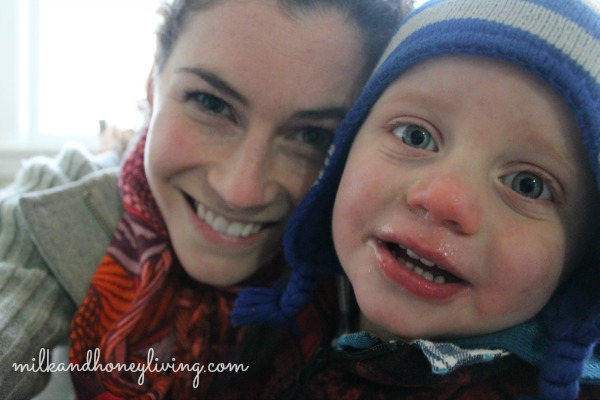 Before moving on to, you know, more calm indoor activities like this…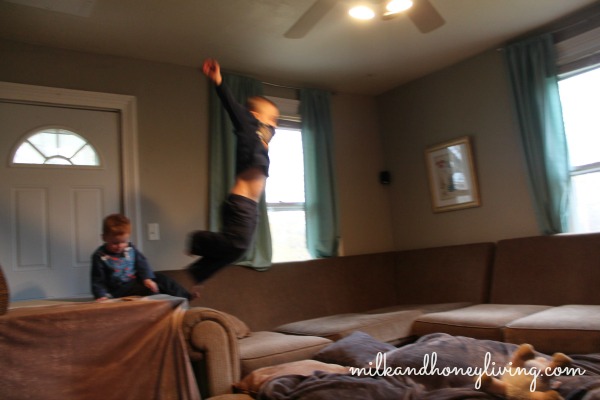 Blessed is the man
who walks not in the counsel of the wicked,
nor stands in the way of sinners,
nor sits in the seat of scoffers;
but his delight is in the law of the Lord,
and on his law he meditates day and night.

He is like a tree
    planted by streams of water
that yields its fruit in its season,
    and its leaf does not wither.
In all that he does, he prospers. – Psalm 1:1-3
~ Becca
Do you spend much time out in the leaves? I feel like it's not really an optional activity around here :)
The following two tabs change content below.
I hope you enjoyed reading Milk & Honey Living! I always appreciate your comments and love to connect with readers. If you don't want to miss a post, be sure to subscribe via email or rss feed; or follow me on Facebook, Twitter, and Pinterest!