Angie and George are getting married this weekend!
Angie is my sister and George is my (very) soon-to-be brother-in-law!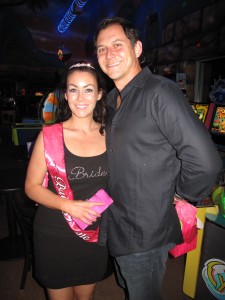 Here they are at their bachelor/bachellorette party!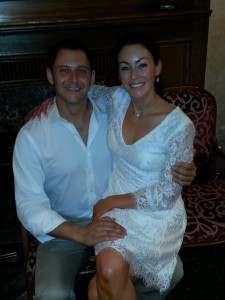 And this was just last night at their Rehearsal dinner (which was amazing and I cannot wait to share more next week)!
We have tons of family in from out of town and this week has been amazing getting to spend long-overdue time together. The hoopla is well underway and this weekend is going to be a magnificent blur. I am a so unbelievably happy for these two and cannot wait to to enjoy this whole weekend alongside them!  Cheers to Angie & George's Wedding weekend, and more importantly, a lifetime of blessed marriage!
What are you up to this Labor Day Weekend?
The following two tabs change content below.
I hope you enjoyed reading Milk & Honey Living! I always appreciate your comments and love to connect with readers. If you don't want to miss a post, be sure to subscribe via email or rss feed; or follow me on Facebook, Twitter, and Pinterest!