Our second Home Study, was on Tuesday, June 11th.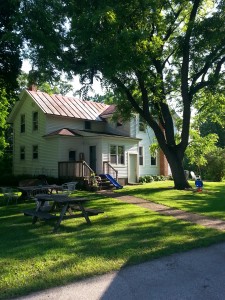 We spent the few weeks before preparing the house. There were seemingly endless projects that I've wanted to do for forever, but thankfully this lit a fire under the 'ol toosh to actually get them done. In reality, it was way more for our benefit than hers.
I consider it my nesting.
This whole process is so strange because there is paperwork and such, but the day to day is so normal and busy that it doesn't seem to creep into my mind as often as I'd like and then when it does it is usually when one of my other children is being a bit of a terror and I think, "what on earth are we doing?" But, then I talk myself back from the ledge and realize that even in the hardest moments, I know with absolute certainty that this whole motherhood gig is my purpose.
Conveniently, one of my sisters is doing some rearranging of her house and kindly thought we might want her kitchen table and chairs, pictures, lamps, etc. that she was purging. Yes, please! Our house truly consists of previously-loved goods – I want my house pulled together, but don't actually want to pay for it…we're adopting! So, her gifts were an incredible blessing and real treat :)
The day of our study, Kari called on her way to see if she could come early; so I shoved whatever I was finishing into a closet, whipped off my baseball hat, pulled myself together, and welcomed her around 2:30 pm. It ended up being perfect timing because the boys slept for most of our interview. This time, we sat in the living room answering family questions: how was your childhood, moms, dads, siblings, education, post-college, jobs, our dating, marriage, parenthood, our kid's personalities, etc. We were finishing up our questions as the boys woke up. She spent some time talking to them, took a walk through the house, and then left around 5 pm.
She told us in advance that she wouldn't be peaking in closets or under beds and that was the truth. Our home has never been more pulled together and she just walked on through, checked a couple boxes on her sheet and was satisfied. Meanwhile, Andy is hoping to schedule a weekly home study so I actually keep the house pulled together and stop piling his unmatched socks in the baby's waiting bassinet :)
Hilariously, Max liked to walk her around and point out all of our "new" stuff, "And mommy and I got this welcome mat just THIS morning!" Thanks, Max, why don't you go sit at your NEW art table. "I promise, Kari, we weren't eating off of the floor before." He was so darn cute, proud, and excited; it was tough to break it to him that the baby wasn't coming home TODAY (and every day since).
Care for a peak?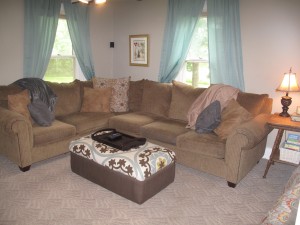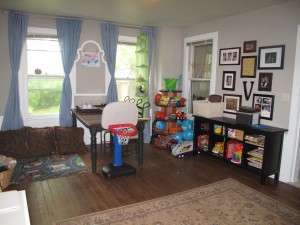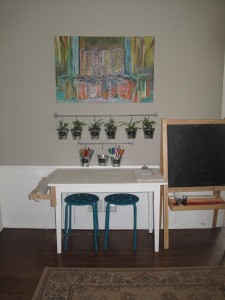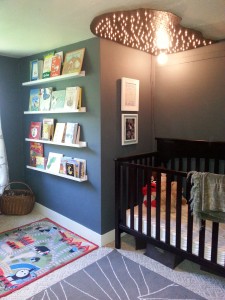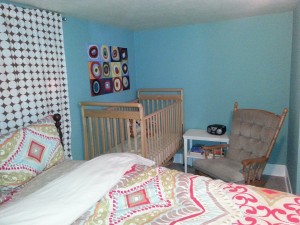 If you had someone coming to examine your house, what is the #1 thing on your list to tackle? 
The following two tabs change content below.
I hope you enjoyed reading Milk & Honey Living! I always appreciate your comments and love to connect with readers. If you don't want to miss a post, be sure to subscribe via email or rss feed; or follow me on Facebook, Twitter, and Pinterest!